9 September, 2022
Call out for locals to be part of Torimba Festival
THE popular Torimba Festival is back again this year from 1-16 October and the committee is calling on creative and fun loving people from all corners of the Table-lands region to get involved.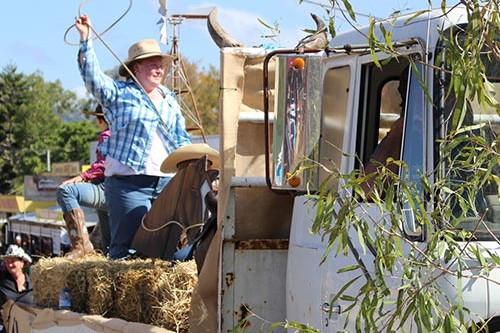 Since the first festival in 1969, locals have gathered in the streets to celebrate the diverse town of Ravenshoe with attraction and activities for little to no cost entry.

The festival is also centred around the Festival of the Forest on the 8 October.
Stall holders, food vendors and other businesses from across the Tablelands can set up during the Mardi Gras and sell their freshly baked foods or gifts, trinkets
and other goods.
The Mardi Gras Street Parade is promised to be a hit this year and the commit-tee is calling on any businesses who would like to get involved by dazzling up their Utes and driving through the streets from 3pm.
To conclude the two weeks of festivities will be the Torimba Festival Ball and the crowning of the festival queen at the Ra-venshoe Town Hall.
To enter the woodchops or a Mardi Gras float, to secure a spot for your food stall or learn more, visit www.torimbafestival.com.au or email torimba@gmail.com 
Most Popular