17 May, 2023
Celebrating small business
FROM humble beginnings in her home's garage, Mareeba local Angela Nason never thought her small business that provides freshly picked, locally grown produce from paddock to plate, would grow to what it is today.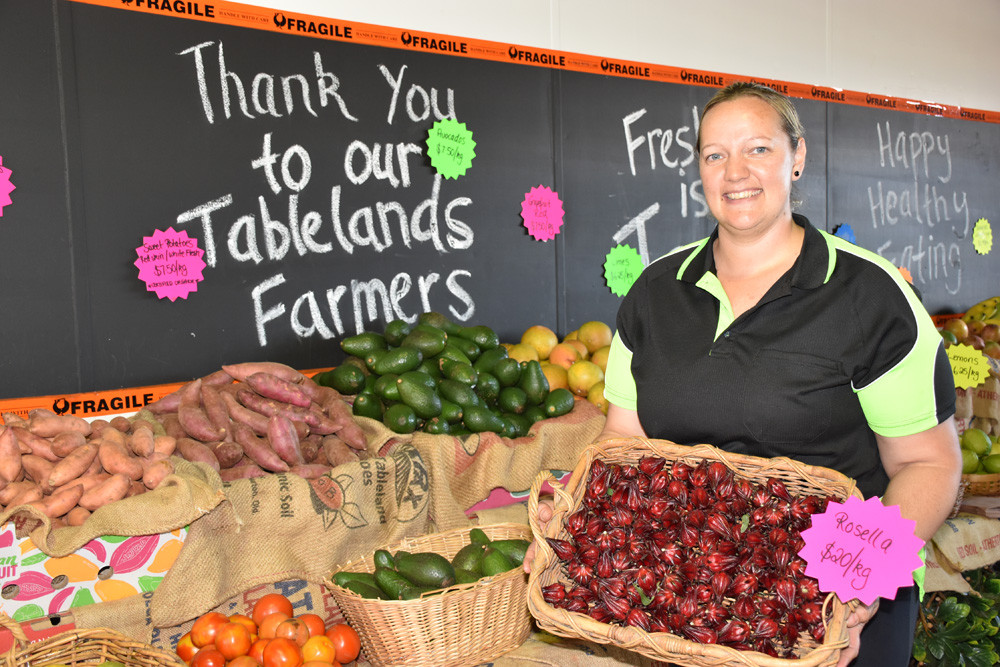 Across the state, thousands of small businesses just like Angela's are being celebrated as part of Queensland Small Business Month.

The idea for Tablelands to Tabletop was thrown at Angela during Covid, as farmers had nowhere to send their produce as cafes and restaurants closed their doors.
The freshly picked, locally sourced produce proved a massive hit across the region and as a result, Angela's customer and producer list has grown exponentially.
"Three or four farmers back then has turned into 150 producers on our books, from 40 deliveries a week to averaging 150 a week and a 4000 strong customer base," she said.
"I also employ 10 locals, six after-school junior and four senior staff – a big change from just me out of my garage.
"Never in my wildest dreams did I ever think I was going to be running a produce company but it is in my blood – I am a farmer's daughter and all my family are farmers.
"There was a need for it, it is important and that's how it all fell together."
Mareeba Shire Cr Lenore Wyatt said as agriculture is the shire's biggest economic driver, it is great to see a small business have share in that pie.
"There was a need and she has filled that need, helping both our agricultural businesses and locals –I've seen Angela do amazing things, selling crops of tomatoes that people don't take," she said.
"She has a knack for social media which I think in small business, you really do need – some people don't like social media, but I think it is necessary in small business for promotion.
"Angela is just one of the many small businesses in our shire that have really flourished and it is great to see."
Most Popular