18 July, 2022
Action packed night at PBR
MAREEBA'S bull riders were unable to secure any placements at the recent Professional Bull Riders event in Cairns with both Kurt Sheppard and Wyatt Milgate grabbing no points on Saturday night.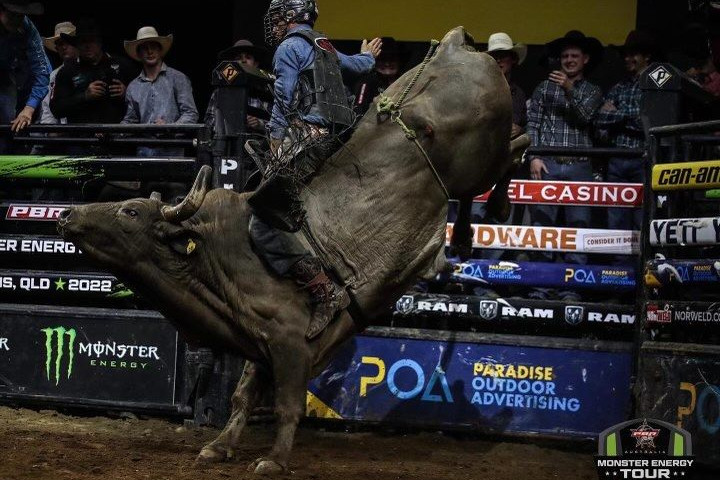 Clermont's Aaron Kleier garnered 170 national points for his golden finish, taking him from number four to number one rising from in the PBR national standings. 
After tying David Kennedy for most Australian national titles won by one rider in history in 2021, should Mr Kleier win his unprecedented fifth consecutive national title at season's end, he would become the longest winning bull rider in the PBR Australia competition. 
Jake Curr tied for victory alongside Mr Kleier at the Cairns Convention Centre and after securing a round-best 87.5 points on Cattle King Boogers Beach (Dittmann Bucking Bulls), Mr Curr catapulted to the top of the leaderboard. 
Mr Curr, who earned a total of 164 national points, moved up to number seven in the national standings, despite sustaining an arm injury in the last round out the event. 
Hot on his tail was 19-year-old rookie, Qynn Andersen, whose third-place finish saw him remain in the number two spot, where he is now trailing Aaron Kleier by 55 national points.
Most Popular