3 December, 2022
Atherton footy coach supports relocation sentencing
AN Atherton local with decades of experience dealing with troubled youth has offered his skills in training and mentoring if a relocation facility was to be established to address local youth crime.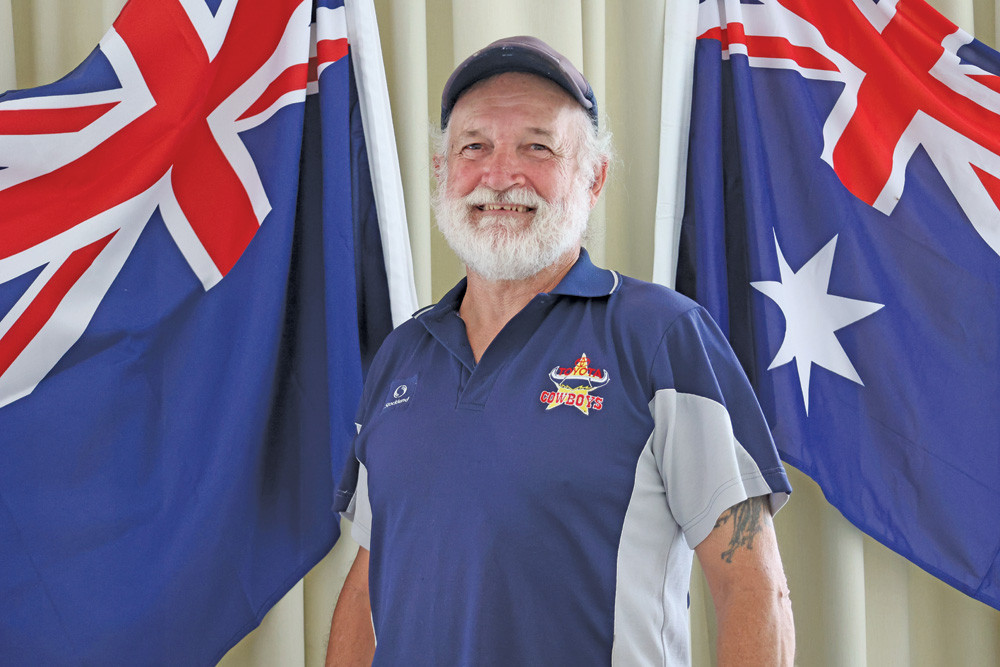 Des Pascoe has coached and been a sports trainer for junior and senior rugby league and union for over two decades and has firsthand experience in dealing with troubled youths.

Mr Pascoe has even been indirectly affected by crime himself with his son losing $40,000 worth of equipment in recent weeks to theft and a tradie friend of his losing his ute and tools.
As a coach, he had dealt with "wild" and "ill-disciplined" kids who he men-tored by providing skills and benefits.
Mr Pascoe has now thrown his support behind Katter's Australia Party's long-touted relocation sentencing policy.
"Sending them to jail doesn't give them any benefit when they come out, in league we did activities that gave them skills, we spoke to them about what careers they wanted and how they could get there, what they had to study," he said.
"I think relocation will take them out of their comfort zone and that will help break the cycle, we can get them into courses.
"Sometimes when kids are being naughty, you have to stop punishing them and I think they need encouragement.
"You cannot praise them for stealing, but if they were able to cook a meal, you say 'thanks for that'."
Relocation sentencing involves sending repeat offenders to remote properties to work the land while completing com-pulsory therapeutic programs over a 6-12 month period.
Mr Pascoe said with the escalating crime rate, he agreed with the KAP that it was "time to think outside the box".
"The current system… the crime is increasing so I'm not sure you can say the current system is working," he said.
"Perhaps these kids believe what they're doing is their right and they can't see any other way."
Mr Pascoe said if a relocation facil-ity was established, he would be highly motivated to assist in skills training and mentoring.
"Our kids are our future, they're our next politicians, our next police officers, our next tradies," he said.
"You've got to have the morals, principles, scruples of knowing when you're getting off track without getting jailed and that comes from being mentored."
The KAP is actively pushing for the Palaszczuk Labor Government to fund a trial of the scheme, calling for an initial investment of about $15 million. 
Most Popular