12 September, 2023
Bandits step up to A Grade
For the first time since the early 2000s, Mareeba Cricket Club has secured their spot in the Cricket Far North A Grade competition, with the team ready to give it their absolute best on the field.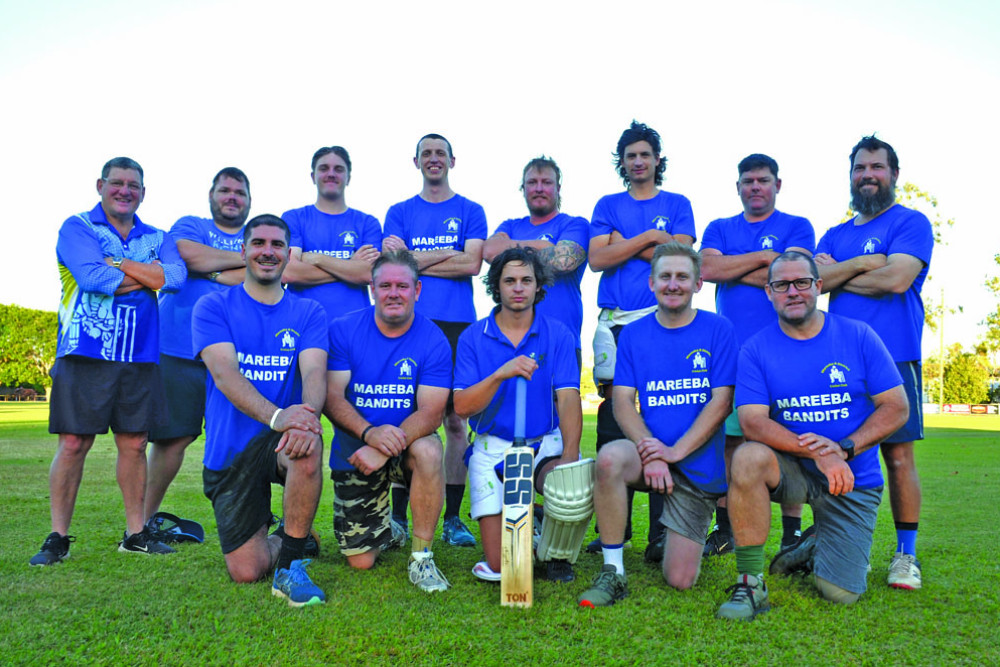 Two years ago, the club called a meeting to establish their goal to create an A Grade team, all agreeing that a change in culture and mythology and the help of renowned local coach Gary Toshach was needed. 
So far, their efforts have paid off, with 18 men stepping up to establish their team on the field. 
Team manager Clint Cifuentes said despite the lack of experience in the A Grade competition, he was confident going into the season. 
"We know we aren't just going to get out there and take out the premiership," he said. 
"But it's good to see that everyone is excited about it, and it's an opportunity to have a crack and set a pathway down for our junior teams coming up.
"They are committed to putting back into the club, and that's what we will do."
 Avid player Brandan Falvo has stepped up to the role of captain this year, determined to help be a driving force in the team. 
In his lifetime, Falvo hasn't seen an A Grade team for Mareeba but, like his teammates, is keen to make history.
"We just want to get out there and enjoy it," he said. 
"We know it's going to be a bit of a struggle, but at the moment, I think we have come a long way, and hopefully, we can give a few of these teams a run for their money.
"We are going to do it Bandit style."
In the lead-up to the competition, which is set to kick off in October, Falvo and his team have been at Borzi Park twice a week, focusing on their strategies. 
Calling it a "do or die" situation, he hopes the team can pull together and make the best of the season ahead. 
Tosach was brought into the club with the challenge of changing the mythology surrounding the club and has seen significant improvements from all players from the juniors up. 
Training hard every session, he is proud of how far the team has come and hopes they will keep their mentality up into the season. 
"They know that when they turn up to training, it's about improving your batting, bowling or fielding, and if they don't want to do that, they move on," he said.
"Our journey is to become better cricketers."
Most Popular