15 August, 2023
Barnesy ready to rock town
AUSSIE rock icon Jimmy Barnes is gearing up for Savannah in the Round, with only seven weeks to go until the event.
By Ellie Fink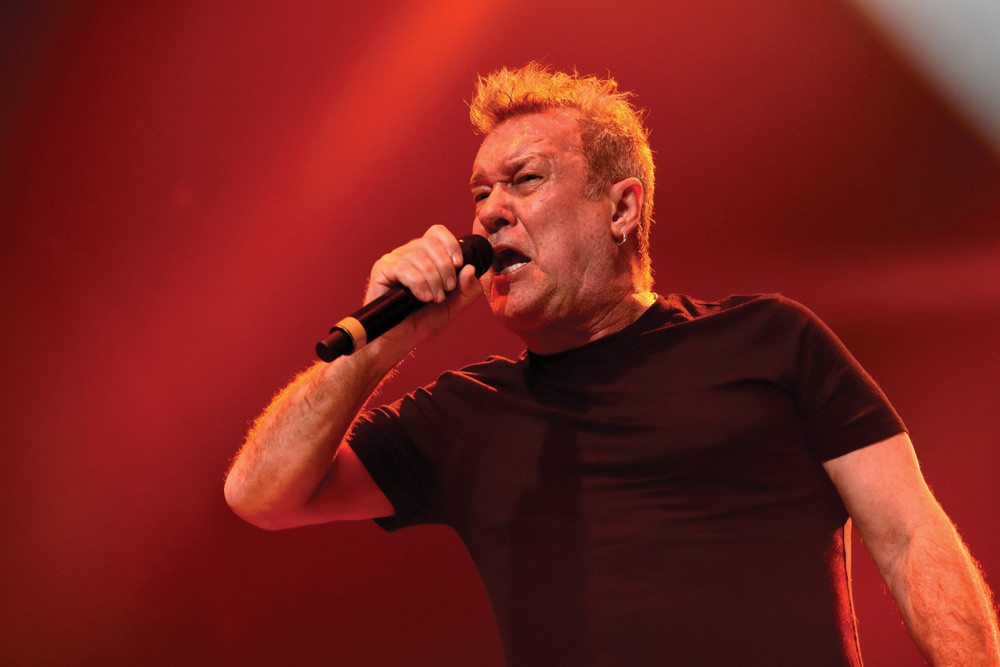 Barnes' name is a staple in Australian households, selling 19 number one albums across the country, overtaking the Beatles in their prime era. 
For more than four decades, he has graced us with electrifying live shows and given voice to timeless classics such as Working Class Man, Flame Trees,   No Second Prize, Khe Sanh and Shutting Down Our Town.
From his untamed youth leading the renowned Cold Chisel, to his present role as a cherished family figure, Barnes has weathered every storm and emerged as a living testament to his experiences. 
He stands as a singular force, achieving the remarkable honour of two inductions into the esteemed ARIA Hall of Fame.
This isn't the first time Barnesy has visited the Far North, however, it will be his first time in Mareeba which he says is somewhere he has always wanted to visit.
"I think I have driven through Mareeba before, but I am really looking forward to getting up there and having a look around," he said. 
"I don't think I will have a chance (to explore Mareeba) but I will be planning my next trip around it because I will probably just go straight to the show because I want to see all of my friends perform."
Savannah is set to be jam-packed for the star, with plans to be there all weekend supporting his mates in the industry including Darryl Braithwaite, who he has worked alongside for over six years. 
He hopes to get the crowd going, teasing a moment on stage with both him and Braithwaite. 
"Darryl Brathwaite is a really dear friend of mine and we have worked together for six years… we also have Russell Morris and Kate Ceberano, who are all on the same night as me so we could all get up on stage together, who knows," he said.
"I will be catching up with heaps of dear friends and hopefully we will have a great audience here. (North Queensland) is such a great part of the world and you just got to get up there and connect with the audience and we will have a ball."
With several young emerging artist set to take centre stage at Savannah, Barnes hopes they will take an advantage of the moments they have on stage as they kick off their careers. 
Starting off in Cold Chisel when he was just 16 years old in 1973, Barnes spent the beginning of his successful career touring bars and pubs waiting for his big break, looking up to the biggest names in the industry at the time. 
"When I was a young fella, I remember when Darryl Braithwaite was in Sherbert and there would be kids screaming from the walls when he would play and I remember watching him thinking, nobody knew who we and we want to be like him," he said. 
"And now during shows like Savannah, we may be the ones. Someone in the audience or someone who is performing might see us like that.
"So hopefully, out there in the audience, there may be a young kid from Mareeba who will be inspired."
Jimmy Barnes is set to take centre stage at 10pm on Saturday 7 October. 
Tickets are available for Savannah in the Round at www.savannahintheround.com.au
Most Popular