22 August, 2022
Basketball bounces back
THE Mareeba Basketball Association is set to be reborn as a new president has taken the helm of the association, aiming to revive the local basketball competition.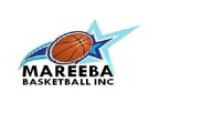 Saliman Bin Juda was sworn in as president of the association at the recent annual general meeting, alongside Tyson Tatti as vice president, Daphne Tuaoivasa as secretary and Andy Harris as treasurer. 
A new resident to Mareeba, Mr Bin Juda went to the meeting not expecting to put his hand up for any executive positions but after another member suggested put forward his name for him, he decided to take on the position of president. 
Mr Bin Juda has decided to refocus Mareeba Basketball on the club's junior and build a solid foundation to properly improve on. 
"Our plan is to basically look at starting up Aussie Hoops, getting the youth and young people back into basketball," he said.
"We want to try and rebirth Mareeba Basketball and get the teams that put in interest last year back into the comp. 
"At this point in time there isn't a set date or anything, as a new committee we are trying to feel around and fit back into the cycle of Mareeba sports." 
Aussie Hoops is a basketball program targeted at primary school aged kids from five to 12, showing them the basics and eventually putting teams together to play against each other. 
There is no set date yet for the start of the season as the new committee settles into their roles and begin planning the revival of the club.

Most Popular