9 August, 2022
Best of the best showcased at festa
THEY came from near and far to Mareeba on Sunday in the hope their homemade sausage or salami would be the best of the best at the inaugural TGT Mareeba Salami and Sausage Festa.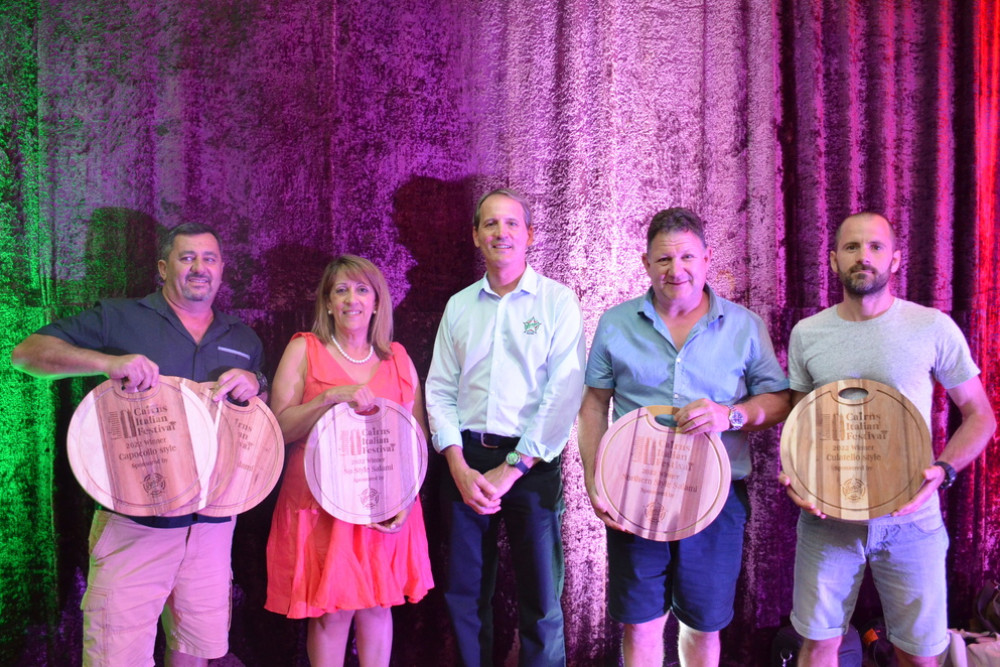 Hundreds of entries from more than 35 of Australia's best artisan salami and sausage makers were put forward at the competition which was the last event of the 10-day inaugural Cairns Italian Festival that exceeded all expectations. 
The creations were judged by a panel of five experts including well-known comic Joe Avati at the Mareeba International Club, with Mareeba's Frank Barbieri and Frank Musmarra taking out the overall title of Champion Salami. 
The men also won the Southern Italy category and Best Salsiccia (Salami) category. 
Walter and Caroline Merolli came all the way from Melbourne to put their entries into the competition and the effort was rewarded, with the couple winning the Northern Italian category and Freestyle / No Style category. 
Christian Biasiolo of Cairns took out the Culatello category. 
The event was lauded a great success, with special guest and sponsor Luigi Borgo, also travelling to Mareeba from Melbourne to participate in the inaugural festival.
Most Popular