7 August, 2022
Bike club helps wife's legacy to live on
THE legacy of the late Mrs McCaul was recognised over the weekend, with her husband Mac McCaul raising $1,700 for the Cancer Council with the help of the Red Dirt Bike Club.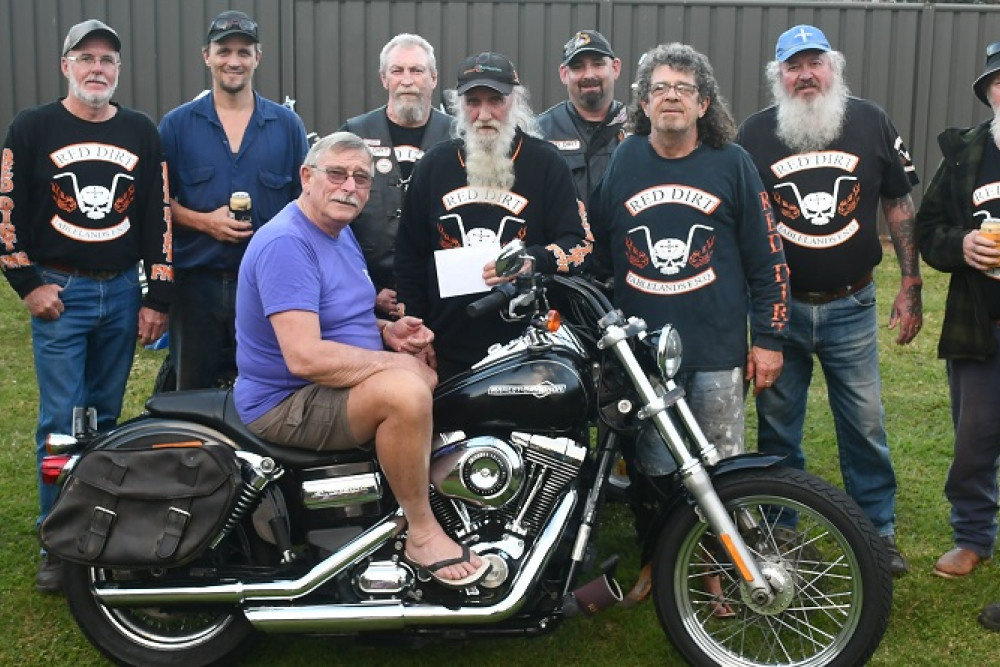 Last year, tragedy struck the McCaul family when Mrs McCaul lost her battle to lung cancer. 
This year, Mr McCaul honoured his late wife by raising money for the Cancer Council through in the Relay for Life over the weekend. 
To help hit his fundraising goal, the Red Dirt bike club raffled off a meat tray donated by Malanda Meats. 
"I've known Jamie Blaine for the Red Dirt Bikey club for awhile and when he heard he decided to do a fundraiser," Mr McCaul said. 
"They managed to raise $500 which was pretty amazing and that will all contribute to cancer research." 
Relay for Life is something very close to Mr McCaul's heart, with his wife attending many events in her lifetime. 
"It is just a great walk and my wife had done it a few times before and she would do it all day until sunset," he said. 
"There are always a few teams there all dressed up, buying silly things for a couple of hundred bucks which goes towards cancer research, and I think she would definitely be proud. 
"I am so thankful for the money that was donated and for the great support from the Red Dirt bike group." 
To donate to Mr McCaul's cause, visit www.relayforlife.org.au/fundraisers/HayleyMccaul
Most Popular