31 August, 2022
Billie awarded for excellence
AN Atherton student with a passion for science and ways to improve the world has been rewarded for her outstanding efforts, being awarded the highly prestigious Peter Doherty Award for Excellence in STEM.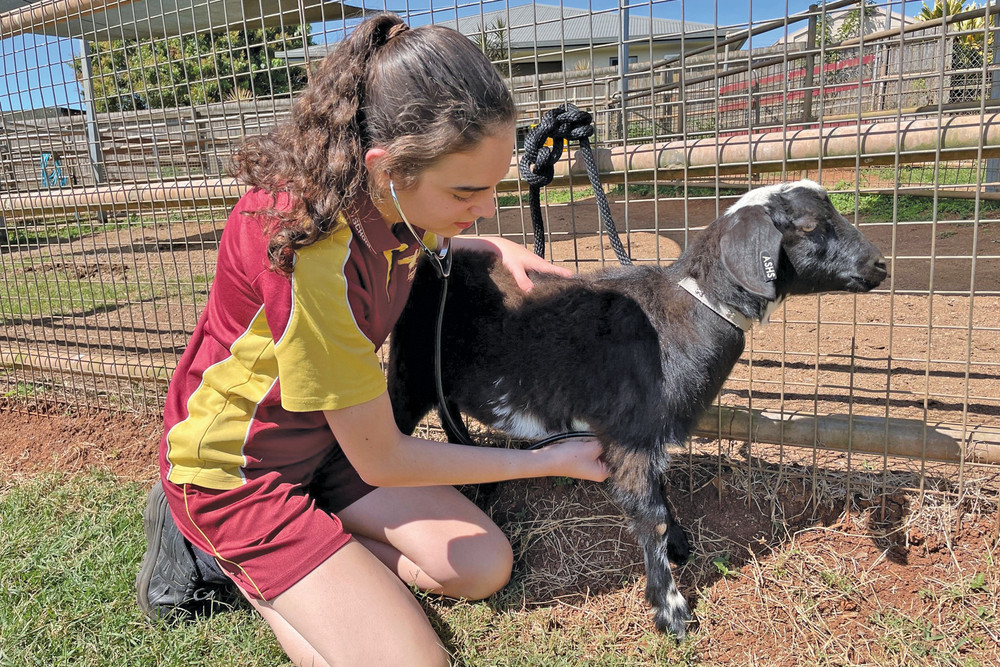 Billie Cummings, a Grade 12 Atherton State High School student, has always had a fascination with the components that make up STEM, Science, Technology, Engineering and Mathematics. 

Wanting to be part of the challenge to understanding the world, Billie has engaged in numerous extracurricular activities and camps to further her knowledge and develop her skills. 
This includes the SPARK Engineering Camp, UQ Science Ambassador Program and Goat Stewarding at the Atherton Show which she supplements with her current STEM studies of mathematical methods, biology, chemistry, and physics.
"I really enjoy the innovation that STEM brings, with new technologies and scientific advancements constantly shaping the future, and I can't wait to see where it takes us next," Billie said. 
"It feels amazing to have received this high award, I am grateful for this recognition and feel inspired to continue dedicating myself to STEM studies.
"STEM is going to help shape the future – many bright scientists are already making advancements in areas such as genetics, immunology and microplastics." 
Billie nominated herself for the Peter Doherty Award by submitting a written application detailing her involvement and further plans in STEM. 
Over 110 applications were submitted across Queensland, which was narrowed down to 28 winners by a panel consisting of representatives from the Department of Education and various universities. 
Billie plans to pursue a Bachelor of Veterinary Science (Hons) at university and pursue a career as a rural veterinarian, hoping to support rural and remote regions of Australia.
She is also hoping to pursue a Master of Tropical Veterinary Science, to help explore better diagnosis, prevention, and treatment methods of tropical illnesses amongst livestock and pets in tropical and rural regions of Australia.
Most Popular