15 August, 2022
Breaking boards and chasing dreams
AFTER months of hard work and preparation, four students of Tablelands Freestyle Taekwondo in Atherton successfully graded to black tip (Bodan) last Thursday night in an intense and demanding grading.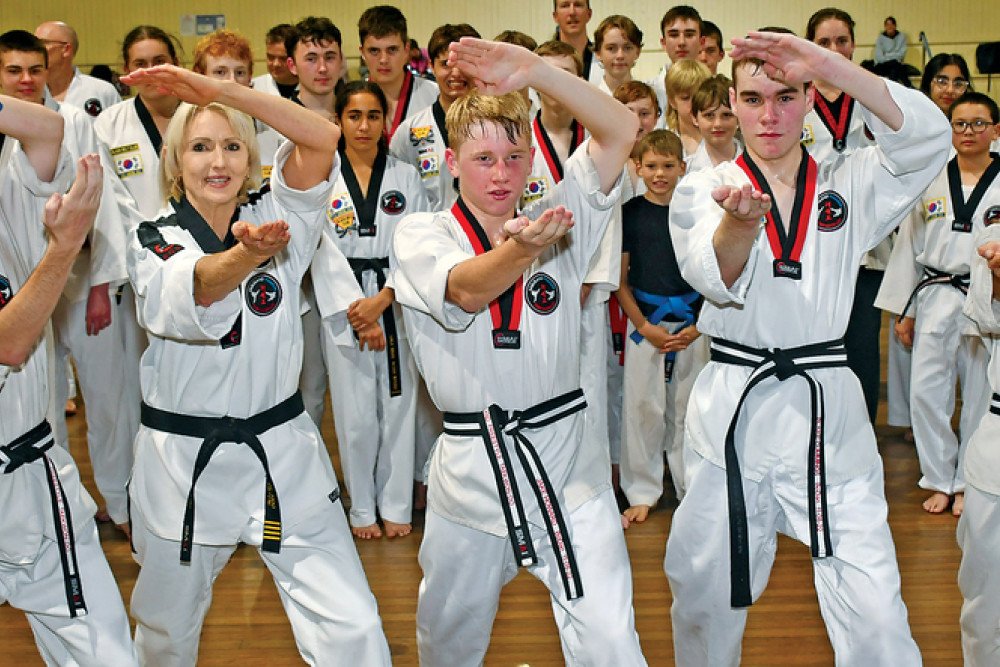 The four students were all graded on eight poomsaes (patterns) along with four kicking patterns, one step sparring, selfdefence and eight board breaks before finishing off with six rounds of free sparring.

The grading was overseen by club head instructor and fourth dan Annette Schep who has happy with her student's commitment and passion in the lead-up to their grading and their performance during it.
"Being a good martial arts student involves time, dedication and motivation," she said.
"Watching students become more confident within themselves and develop their skills is very rewarding."
Bodan means before first dan black belt and a bodan gets a white strip through their black belt, it states the student has learnt all the basics of Taekwondo from white to black belt after a minimum of two and a half years.
Now the students are required to train for a further one to two years before they are ready to contend for their first dan, a symbol they have mastered the basics of Taekwondo.
Most Popular