12 May, 2023
Bringing big business to little towns
For the towns of Dimbulah, Petford, Almaden and Chillagoe, the Great Wheelbarrow Race is one of the biggest events of the year.
By Ellie Fink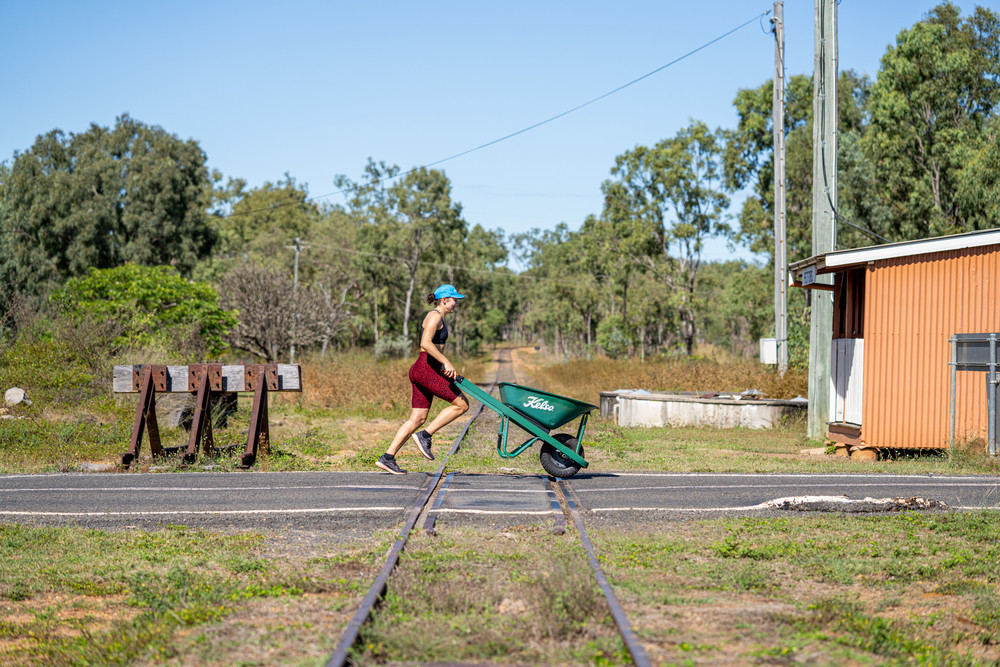 At the Railway Hotel in Almaden, patronage triples for the one-night stopover, and manager Alyce Clarke takes extra steps to prepare for the influx.

She says every year the hotel has dou-bled its usual profits, but she believes that they will surely triple this year.
"We have hired 10 extra staff, are organising more seating outside, and will have an extra bar to make getting a drink quicker," she said.
"I have ordered an extra two pallets of alcohol for the night, which is more than enough – better we have too much than not enough.
"(The race) is a great community event and is really good for our little town, and it is great to have so many teams coming through this year – I think there are way more teams coming through than last year."
Wheelbarrow Race committee chair Cr Locky Bensted said that for the towns along the Wheelbarrow Race route, mainly Dimbulah, Almaden and Chillagoe, the Great Wheelbarrow Race was their biggest event of the year.
"To their extent, it is their biggest night of the year… the economic driver for those towns is that people will go there once and come back with the family and make it a holiday," he said.
"We feel the effects that have been going on for years because the race opens that country up to people who otherwise would never venture out."
Most Popular