18 September, 2023
Bulls go down to Lions
A LAST minute free kick in the Far North and Gulf Football premier men's grand final saw The Leichhardt Lions take down the Mareeba Bulls 2-1.
By Ellie Fink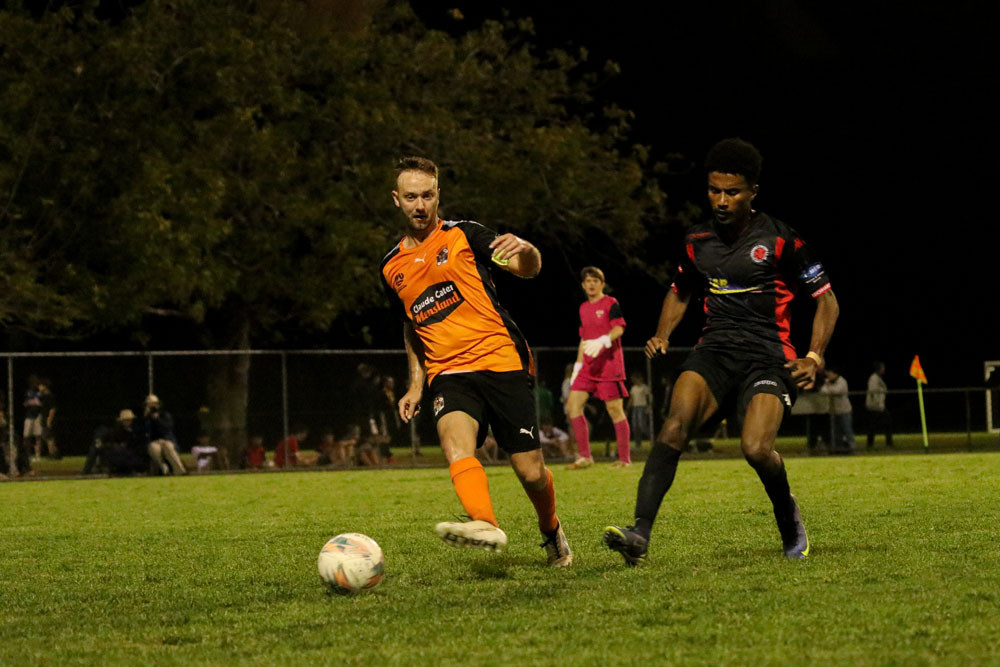 Hundreds of Bulls fans donned the black and orange in Cairns over the weekend, cheering on their team on the field in their first grand final since 2019. 
Starting off strong, the Bulls scored first, fuelled with confidence, but the Lions struck back, evening out the score seconds before the end of the first half. 
Captain Adrian Madrid said coming into the locker room during the halftime break, he could see the devastation the team felt for letting their game slip. 
"There was a damning feeling across the board, and everyone had their heads down," he said. 
"I had to reassure them that we were not losing yet, and we could come back but in the second half we came out in an even battle, but unfortunately with only three or four minutes to go, they got a free kick and put us away."
Although the loss has made the team upset, coach Kane Alderton said he was proud of their efforts through the entirety of the season. 
"It's a mix of emotions and it's still a bit raw but I am still proud of the boy's efforts over the season and considering the lack of players and injuries throughout the season, we still finished second," he said. 
"We will just enjoy the off-season now and spend some time with family."
Madrid is already thinking about the future, preparing the team's strategy for next season, confident they will make it to the top three once again. 
"I am really hoping the coaches and players from this season stick around so we can build off what we did this season," he said. 
"We had a great little crew by the end of it and I think it is important that we start off strong in the preseason and hopefully we get another good run."
Alderton and Madrid both thanked the town for their support throughout the season and hoped they did Mareeba proud. 
Most Popular