21 October, 2023
Butler's bright future
WITH her professional cricketing career taking off over the past few years, local talent Brooke Butler from Mareeba Cricket Club has been selected as one of the inaugural recipients of the Gold Coast Dolphins/CFN scholarship.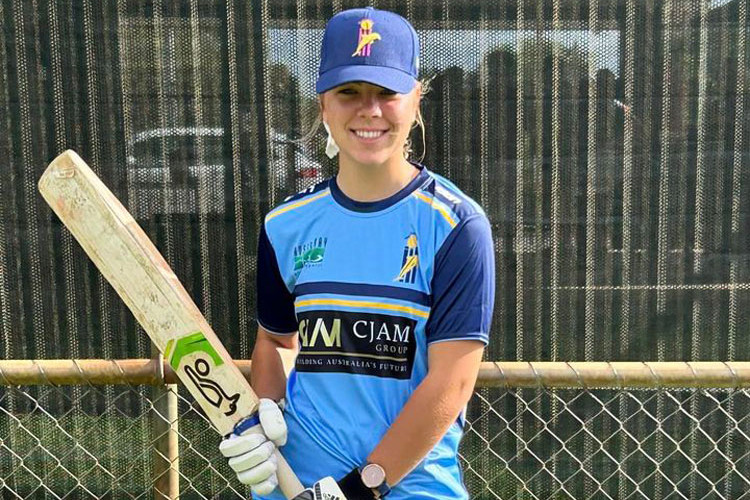 This scholarship, in partnership with Cricket Far North Queensland (CFN) and the Gold Coast Women's program, aims to elevate the cricketing experience for talented female players from the region.
Joining Butler are Anisha Sandher from Mulgrave Cricket Club and Elisha Ayson from Norths Cricket Club, making up the trio of young talents ready to upscale their cricket careers.
The scholarship offers them a chance to travel to the Gold Coast for advanced training, competitive play, and exposure to a higher level of female cricket. The trip is scheduled from 29 November to 4 December.
Butler said being selected was an incredible opportunity for herself and her teammates and is keen to get among the state's most talented. 
"It's a very exciting opportunity, I am very grateful to be able to play and train at a higher level with different coaches and environments," she said.
"I want to say a big thanks to Trent from Queensland cricket for providing me with this amazing opportunity and Trish from Queensland cricket who will be accompanying us three girls in the Gold Coast, and another big thank you to my parents for supporting me every step of the way."
FNQ Queensland Cricket's Talent and Coaching Specialist, Trent Keep, said the trio stood out among the region's top players and will go far in their careers.
"Elisha, Anisha and Brooke all display the skill sets on the field to have prolonged success at the next level but more so represent and epitomise all it is to be from FNQ," he said.
"The three girls work hard on their games but play with a team-first attitude 100% of the time and are worthy recipients of this opportunity. 
"(We are) extremely grateful for their families who have worked tirelessly driving the girls across our region and to CFN and Dan Freebody and Richard Griffiths of the Gold Coast for the continued support" 
Trish Spry from Queensland Cricket will accompany the girls on their journey, providing updates on their accomplishments throughout the scholarship. 
Most Popular