13 September, 2022
Cardiologist celebrates his cyclist's dozen in challenge
A CAIRNS cardiologist will be among hundreds of riders to tackle the gruelling 333km Cardiac Challenge this weekend which takes riders from Cairns, through Mareeba to Mt Carbine and onto to Cooktown.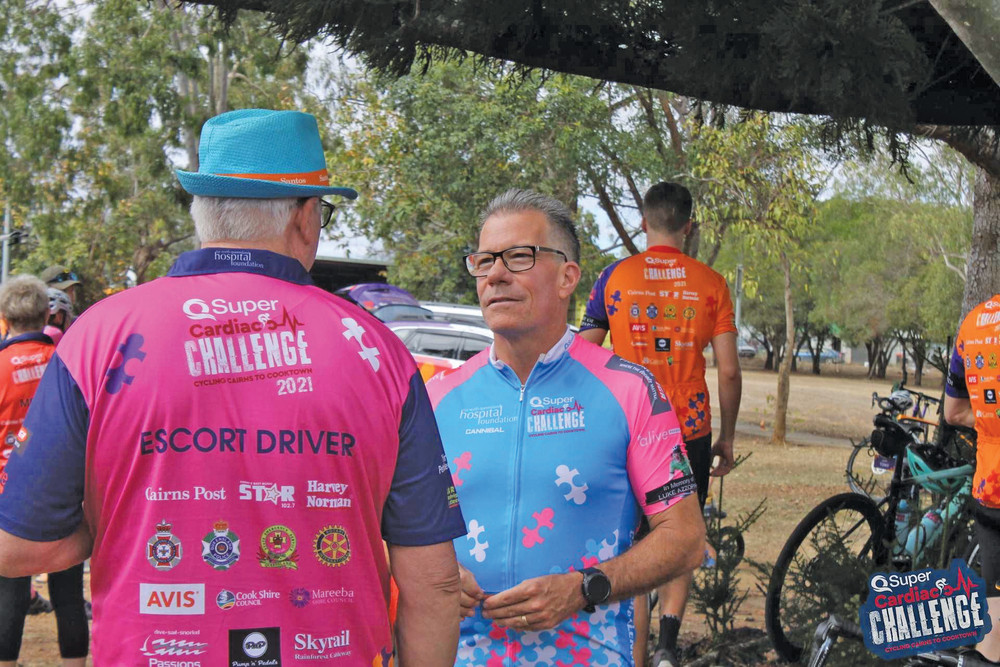 Launched in 2007 by the Far North Queensland Hospital Foundation, the race has raised more than $4 million for cardiac services during that time and Dr Steve Sutcliffe, a consultant cardiologist at the Cairns Hospital, has competed in nearly all of the events. 

Dr Sutcliff e is ready to get on his bike again to compete in the event for the 12th time just weeks after participating in a triathlon in New York. 
"The Cardiac Challenge is an event that is close to my heart because hundreds of people are riding for our department, for their families or for themselves," Dr Sutcliffe said. 
He will be accompanied on his milestone ride by the "Cardiac Maniacs", a team of doctors, nurses, and allied health staff from the cardiology department at Cairns Hospital.
"I am always proud to participate in this ride, not only for my department and patients, but for the inspiring individuals I meet every year," Dr Sutcliffe said. 
The three-day, 333km ride attracts people from all walks of life, with the event supported by QSuper – now part of Australian Retirement Trust.
The superannuation fund's participation enables 100 per cent of funds to support the purchase of state-of-the-art medical equipment in the region. 
"Every dollar raised comes directly to the hospital to benefit our patients through a new electrophysiology service, or cath lab, or echo machine," Dr Sutcliffe said. 
"Without the support of Australian Retirement Trust, and their partnership with the Far North Queensland Hospital Foundation, our equipment and our patients' health outcomes simply would not be possible. 
"Access to this equipment is lifechanging and is the difference between being able to adequately treat patients near to their homes or having to fly them the two hours to Brisbane or drive to Townsville." Hospital Foundation CEO Gina Hogan said the event was inspiring not only because of the funds it raised, but the clinical and personal achievements it created. 
"Over the 16 years of the challenge, almost $5 million has been contributed to cardiology, which has made a huge difference to thousands of patients through the equipment purchased," she said.
"Thank you to Dr Sutcliff e, the Cardiac Maniacs and everyone else who is riding, fundraising and donating to this cause. It's close to all our hearts." 
The Cardiac Challenge is on this weekend, 17-19 September. The riders and support crew will make a stop at Rotary Park in Mareeba this Saturday for morning tea.
To find out more about the challenge and how to donate visit www.cardiacchallenge.com.au
Most Popular