16 September, 2022
Church needs a helping hand
SAINT Joseph's Church, on the corner of Mabel and Jack streets, has been a spiritual beacon for the town since it was built in 1931, but is now in desperate need of repairs internally and externally.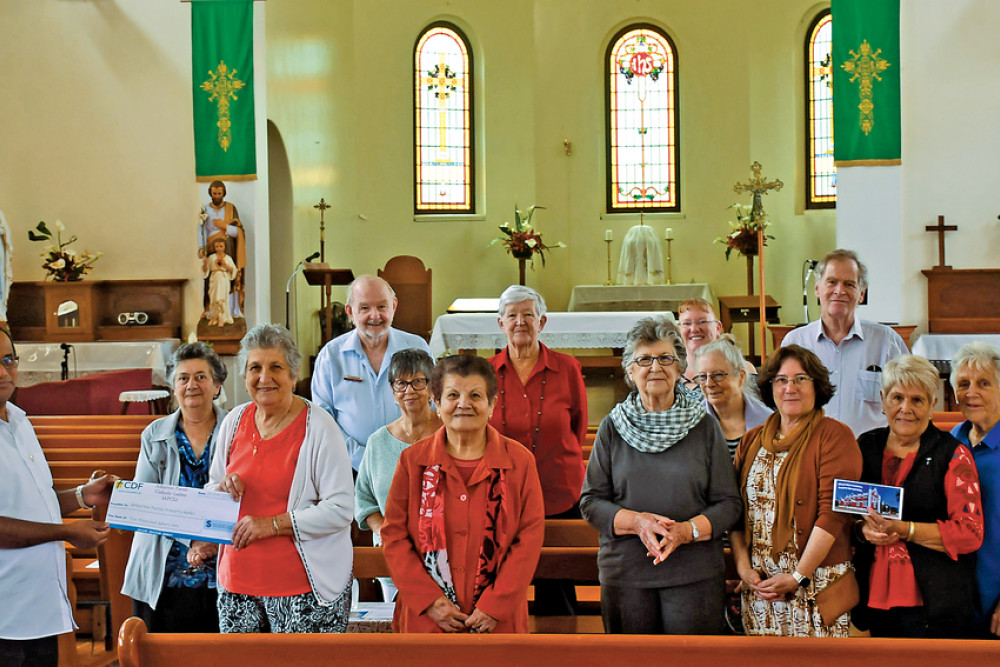 "The pioneers of Atherton Tablelands built this magnifi cent St Joseph's Church 90 years ago," fundraising committee chair Annette Seawright said.

"Major renovations are needed so it is our turn now. In a one off – for the first time in 90 years – a restoration appeal has been introduced, running for the four weeks of September. 
"We replaced the roof in 2020 at a cost of $52,000 and recently installed a new sound system, with overhead projectors and audio visuals, costing about $22,000," she said.
"Steps must be taken now to repair and repaint the exterior and interior of the church. 
"The deterioration of the ceiling and other maintenance issues must be addressed now to protect the building from further damage." 
While it is yet to receive quotes for the work, the estimated cost of the repairs is expected to exhaust all the church's funds, so it has launched a restoration appeal for the month of September, hoping parishioners and other members of the public will donate to get the repairs done.
The Atherton Parish Catholic Ladies group has already contributed $10,000 to the appeal from money they have raised through cake stalls. 
Mrs Seawright said anyone who donated to the appeal would be recognised on an Honour Board which will be permanently displayed in the foyer of the church.
There are five levels of sponsorship available. To make a contribution to this important project, deposits can be made to Atherton Property Works BSB: 084 352 Account: 0000 07329. For information call Rhiana on 4091 1125.
Most Popular