7 October, 2022
Community to keep town Halloween alive
AFTER over a decade of organising Halloween celebrations and trick or treating in Mareeba, originator Samantha Malcolm has decided to let the community fill her shoes.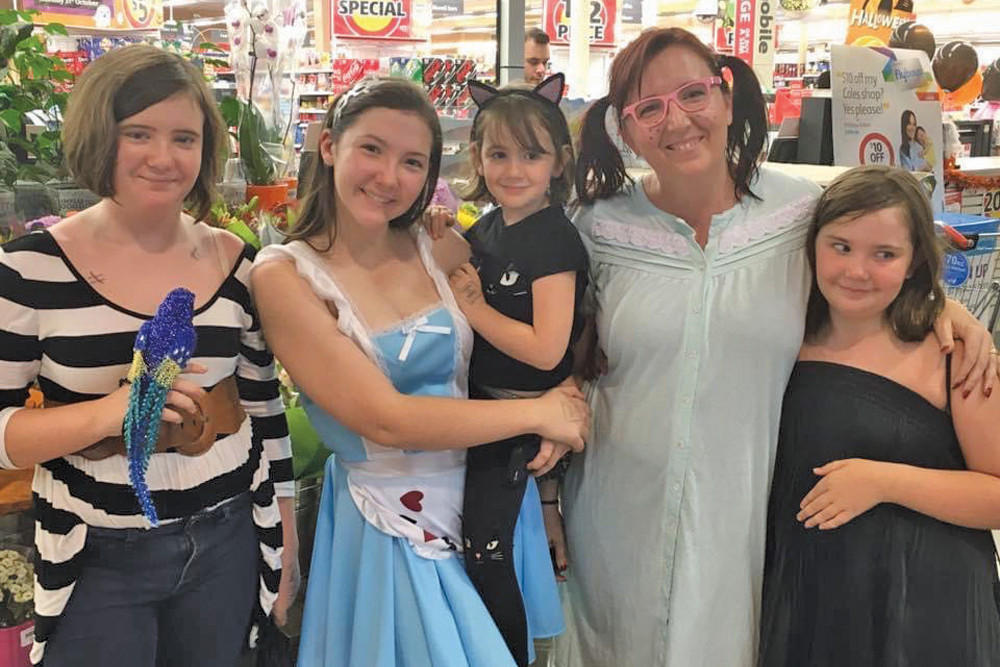 Growing up in Sydney and tracing her family heritage back to England, Sam has always had a strong passion and love for Halloween.

However, after moving to Mareeba, she was shocked to discover there were no events to celebrate and local stores did not even sell anything Halloween related.
Determined to let her children experience the same joy that Halloween had brought her, Sam started to organise small scale parties for her daughters.
Her passion soon spread to the rest of the community and a small family party grew to a street party, to street trick or treating until eventually local businesses got involved.
"When we started, Halloween decorations were not even sold in shops up here," she said.
"We started off with just doing a little party for the girls then people started asking to come to the party and it got way too big.
"I saw some friends of mine and they decided to be a house we could go to and trick or treat and then that got way too big."
Trick or treating grew to be so massive in Mareeba that local businesses got on board and would put up decorations and have lollies to give to kids.
Sam believes now is time for her to step down from her role as an organiser and let the strong Halloween community run the event itself.
To this end, she had made a specific Facebook page called Halloween (Trick or Treating) in Mareeba, where people can express their interest and get involved in Halloween celebrations in Mareeba.
"I thought this could be the last thing I can do where people can put all their addresses where people can go and trick or treat," Sam said.
Sam would like to express her deepest thanks to everyone who has supported her over the years in getting Halloween on the to-do list for Mareeba residents
Most Popular