16 August, 2022
Conflict monument unveiled
A MONUMENT dedicated to servicemen, servicewomen and dogs who served during the Afghanistan conflict has been officially unveiled in Atherton.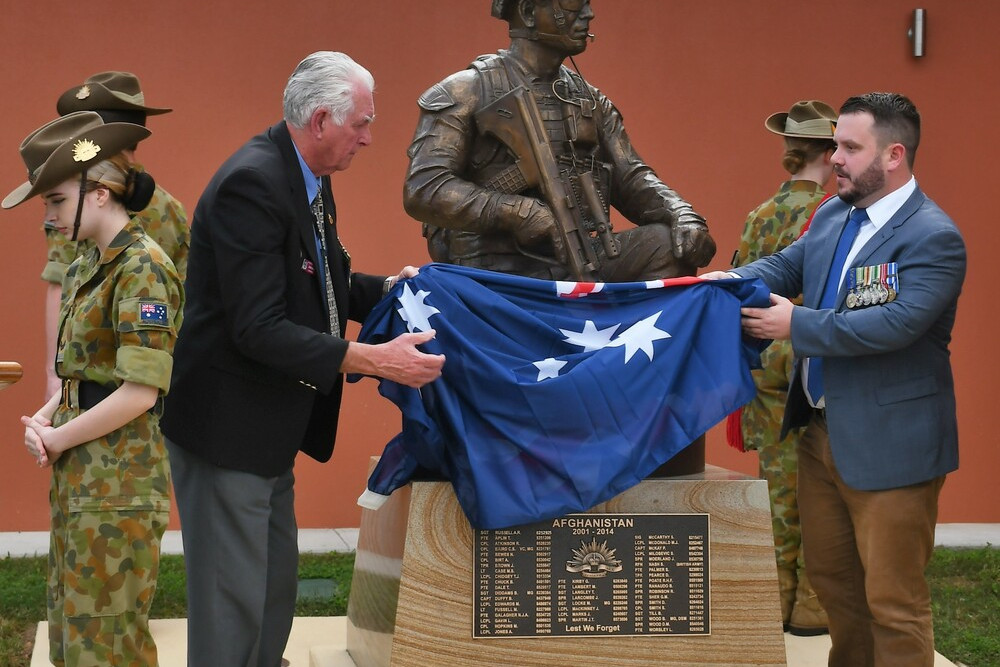 The monument near the Atherton RSL was officially dedicated on Sunday by Federal Member for Herbert and Shadow Minister for Defence Phillip Thompson OAM.
 Australia was involved in the Afghanistan conflict for around 20 years, losing 41 lives in the process, three of whom were born on the Atherton Tablelands. 
The Atherton RSL put plans in motion 12 years ago to have the $90,000 monument created. RSL deputy president, chaplain and exserviceman, John Mudge MBE said it was important to pay respects to the soldiers who lost their lives in Australia's longest conflict. 
Unlike other markers of its kind, depicts a soldier of the 3rd battalion of the Royal Australian Regiment who would have served in Afghanistan.
It also bears a plaque honouring the lives of service dogs who were killed on duty protecting Australians overseas.
"This statue reflects that we understand and acknowledge the men and women who lost their lives during the Afghanistan conflict," Rev Mudge said. 
Mr Thompson made the journey to Atherton to open the monument given the Afghanistan conflict is close to his heart. 
He was deployed to the country in 2009 and just six months into his tour while conducting a patrol, an IED exploded a metre in front of him. 
He spent several years recovering from physical and mental injuries caused by the incident.
He was awarded a Medal of the Order of Australia in the 2018 Queen's Birthday Honours for service to the welfare of veterans.
Most Popular