4 October, 2023
Extra cuddles for region's children
GIVING children an extra sense of security when in the care of emergency services, the Mareeba Lions Club have donated several Care Bears to local firefighters, paramedics and policemen to help the region's most vulnerable.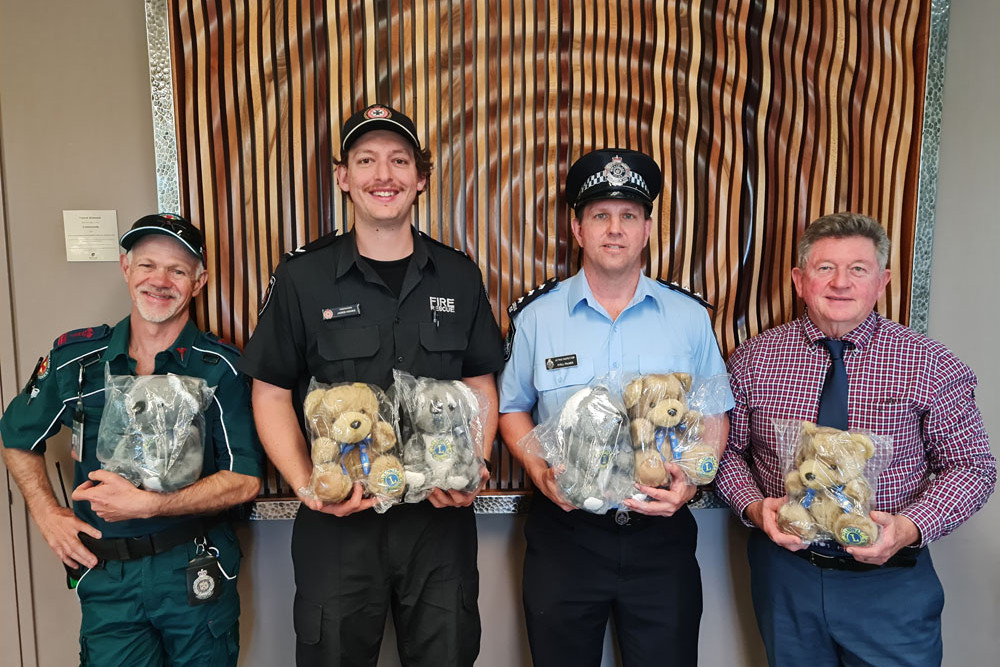 The soft cuddly bears are given by first responders to children experiencing trauma.
Mareeba Lion Tom Braes made the donation to Queensland Ambulance Service, Queensland Fire and Rescue, and Queensland Police, represented by Paramedic Neville Condon, Fire Fighter Jared Hohns and Acting Inspector Kyell Palmer.
The Mareeba Hospital and Mareeba Medical Centre also received some of the cuddly bears.
Most Popular