11 December, 2022
Fixing gullies, gaining skills
MORE than $1.3 million has been awarded to Cape York Natural Resource Management to coordinate gully erosion remediation on stations near Cooktown and provide skills development and job opportunities for First Nations people.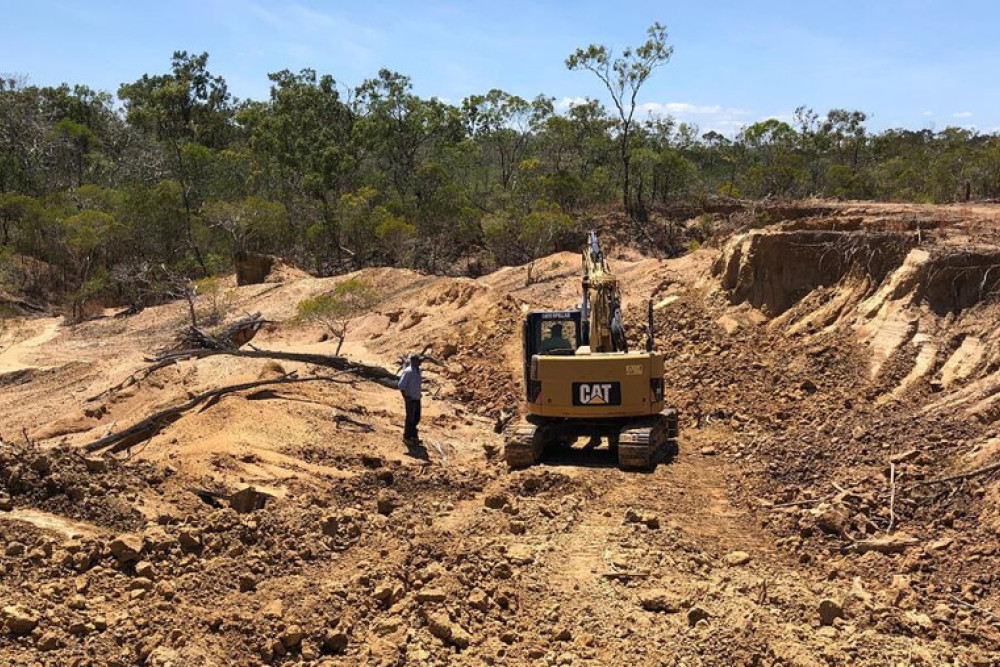 The funding comes under the Reef Assist 2.0 program which focuses on creating job opportunities and improving water quality by reducing sediment and nutrient loads in runoff to the Great Barrier Reef.

Both Normanby and Melsonby Station have been marked as the two stations to have gully erosion remediation work done through the new program, The Cape York Gully Remediation and Creation of Indigenous Employment Pathways Project.
Cape York NRM's Sustainable Industries and Water Quality Manager Michael Goddard said the funding will allow an extension of the work already done at Normanby Station.
"This is a fantastic opportunity to extend the work we have been doing with the Normanby Station crew," he said.
"Gully erosion remediation has proved to be a great success in terms of reducing the amount of sediment that runs into the reef.
"We also have a proven track record in assisting Indigenous trainees obtain their heavy machinery tickets and increase land management knowledge."
The project will run over two years with delivery of training carried out on–country in partnership with the Normanby Aboriginal Corporation, MAC Training Solutions, Neilly Group Engineering and R N L Contracting.
"Erosion sites on Normanby and Melson-by Station will be remediated during training events and project participants can gain valu-able Level 1 Machine Operator accreditation," Mr Goddard said.
"As well as machinery training on site, we will also be providing support for participants to create resumes and cover letters for job applications, and incorporating cultural heritage development through Indigenous mentoring and cultural land management practices, such as cultural burning."
The gully work will involve headcut stabilisation, through construction of rock chutes and diversion banks. This will be followed by revegetation of the sites' native grasses.
Most Popular