15 December, 2022
Flood of ventures proposed for TRC
A WINERY, new supermarket, tourist park, veterinary surgery, and a micro distillery are among a plethora of new commercial ventures being assessed by Tablelands Regional Council.
By Robyn Holmes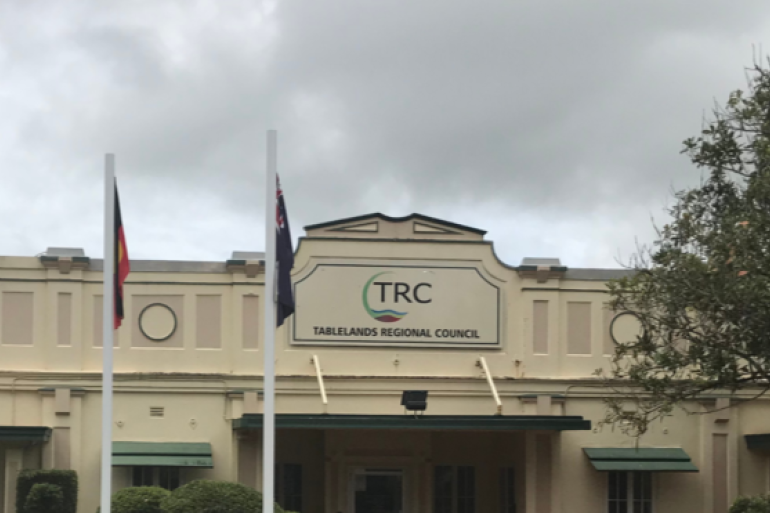 Council is currently working its way through a number of applications, some of which may have been prompted to act after the introduction of an incentive program which waives up to $100,000 in infrastructure charges in a bid to encourage development.

"The Investment Incentive Policy is about removing barriers to make it easier for business and industry to generate opportunities in our region," Mayor Rod Marti explained.
"We're really pleased how well the scheme has been received and we have applications in process for both medium-density housing and strategic industries projects — these include developments in healthcare, accommodation, and childcare.
"In addition, we have had enquiries from a number of boutique cottage industries as well as developers seeking to build the equivalent of 30 to 40 residential units.
"To encourage more take up from developers we've already expanded the policy to include duplexes, and developments that were previously approved but hadn't started before the initiative was launched in July.
"We're also offering to defer application fees for residential developments, which are usually paid upfront.
"The interest we've received is encouraging because the key aims of the scheme are to cre-ate more affordable housing for our community, generate jobs and stimulate our local economy.."
Among the many applications being assessed is a proposal from Barletta Investments to estab-lish a winery at Shaylee's Strawberry Farm so it can produce a new strawberry wine product.
The plan is to fit out an existing structure on the property at Marks Lane that would house a cold room, freezer room, laboratory, cellar and tasting area. The winery expects to produce around 1500 litres a year initially but may produce up to 7000 litres per year when it reaches full capacity.
A new shopping complex may be in store for Ravenshoe, with a proposal for a new shopping centre for Grigg Street that would feature a Cornetts Supermarket.
A new larger surgery is being proposed for Atherton by Tablelands Veterinary Service. The new complex is being proposed for 114-122 Herberton Road, with the statutory community consultation period closing last week.
The Carinya Home for the Aged is also seek-ing to expand its facilities, submitting an appli-cation for 2 Mazlin Street, Atherton, to establish of a total of 16 units – four three-bedroom units and 12 two-bedroom units – as part of a double-storey complex.
The popular Old Mates Farm is also hop-ing to expand its operations, with a proposal to build upon its existing nature-based tourism activities to create a tourist park at the property, with Stages 2 and 3 including five camping ar-eas that could accommodate up to 54 people, an RV area, animal feeding and day visitor areas, and additional amenities.
Tiny houses that could be used for short-term accommodation for tourists and farm workers have been proposed for a property on Mazlin Crescent, Herberton.
A boutique distillery and cellar door opera-tion that would produce small batches of spirits such as gin, whiskey, vodka and rum is being proposed by Eventide Hills Distillery for the former "Big Peanut" building on the Kennedy Highway, near Tolga.
Wild River Mountain Distillery is seeking to expand its operations at its Wondecla property, submitting an application for the expansion of a micro distillery for a three-staged project. Stage 1 would see production of less than 3,000 litres, while Stage 2 would allow for up to 6000 litres of product to be created, and Stage 3 would lift production to up to 10,000 litres.
Most Popular