1 November, 2023
Fury over "dodgy revenue raising" speeding fines
COMMUTERS are furious with the Department of Transport and Main Roads for rejecting claims that a speed camera just outside Malanda in September is "dodgy" and "revenue raising".
By Ellie Fink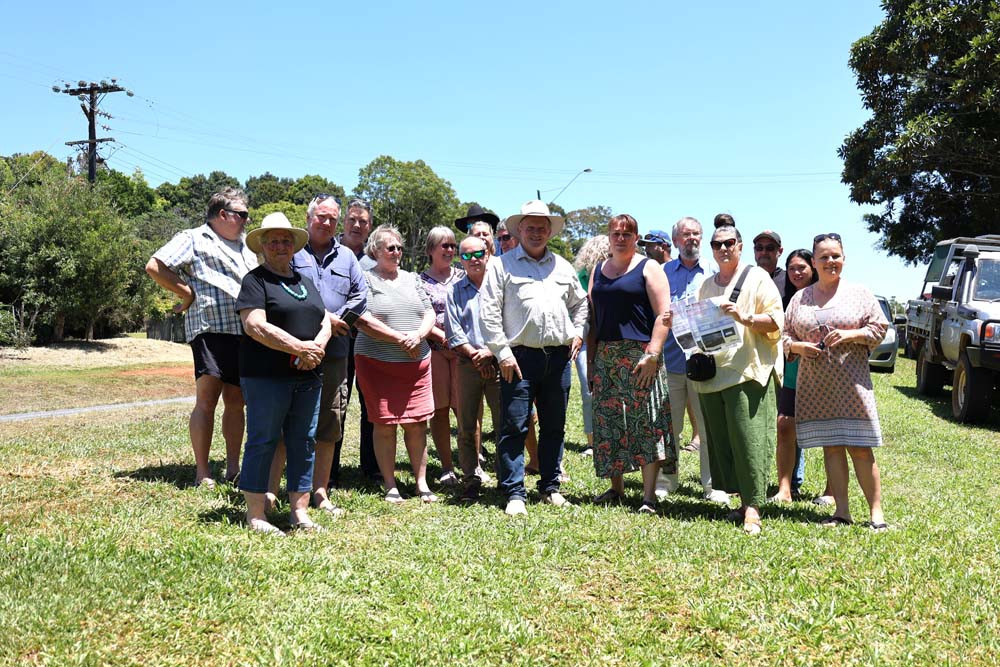 The more than 250 people nabbed by the camera believe it was calibrated wrong, claiming they were doing the 60km/h speed limit but were slapped with infringement notices for doing 79km/h.
Whether the camera was placed in an area that did not meet Queensland Police Service's criteria is also being questioned as many of those caught up in the fiasco say they are at risk of losing their licence.
Last week, TMR stood its ground, rejecting any suggestion the camera was "dodgy," advising that it had been checked, calibrated and was operating correctly.
"We are not aware of any inaccurate infringements having been issued. Infringements are issued by the Queensland Revenue Office," a spokesperson said.
"We can advise 94% of vehicles passing the speed camera were not detected speeding. There were 342 offences at more than 20km/h over the speed limit and eight offences at more than 40km/h over the speed limit. 
"The highest speed in the 60km/h zone was 124 km/h.
"We have reviewed the operation of all Transportable Road Safety Cameras and can confirm all camera devices are operating correctly.
"We are not aware of any inaccurate infringements having been issued, however, recipients who believe their infringement is inaccurate can select from the options to contest it in court."
Local business owner Kirsty Kidner has stepped up as a spokesperson for those who have received a fine, receiving several for her business cars and one for her personal car. 
Over the 17 years of running the business, drivers have only been caught exceeding the speed limit no more than twice, but now she has to pay for five infringements detected in a week.
After speaking with other "victims" of the camera, Ms Kidner created a Facebook group for people to share their experiences and has made complaints to the Queensland Revenue Office, Department of Transport and Main Roads and Member for Hill Shane Knuth.
"For every one of those fines to be in the same 9, 10, 11 km's over, it just seemed really random, and after talking to a lot of people in the area, I knew something was wrong," she said. 
"So, I put the word out and asked if anyone else had gotten a fine like this, and that is when I kind of got bombarded with people going 'yes, I have three, four, even eight fines'.
"All of the photos (taken by the speed camera) were dark and it's hard to tell who is driving, let alone which car it is."
Commuters are also beginning to question the location of the camera, being placed at the bottom of two downhill descents and somewhere locals would not consider a "high crash zone". 
The placement has raised several eyebrows, with many taking to Facebook to call it "insensitive".
"You've got two downhill declines … I think it's actually quick ludicrous," Ms Kinder said.
"I think there was about 348 or so people who were fined in that three-point range, and if you look at that … that is $1548 for an organisation like ours (with five fines).
"If you think of it like that, that's over $160,000 worth of fines for those 348 people in a span of two weeks."
After being flooded with complaints from victims of the speed camera, Member for Hill Shane Knuth spoke about the matter in Parliament, demanding answers to TMR's "absurd revenue-raising" tactic. 
He is now demanding TMR double-check the calibration of the camera and provide evidence it is certified.
"I want to see cold, hard evidence that the device was certified and tested for calibration at the time it was installed, every day it was at the location and immediately after removal," he said.
 "I have asked for the Minister to provide what specific speed-related crashes have occurred in this 60 km/h zone in the past five years to justify placement of a speed camera device, who deployed the camera, what qualifications they had for deployment and evidence showing placement was valid and in accordance with Queensland Government policy and guidelines."
Despite believing the camera is working as it should, Minister for Transport Mark Bailey has given a commitment to investigate the issue.
"I am not aware of any inaccurate infringements being given, however, given the Member's representation … I am more than happy to have that checked, but we cannot tolerate people that are speeding on our roads," he said.
Most Popular