11 September, 2023
Gators go down in last minute
A SEA of green and yellow filled the grandstands at Barlow Park on Saturday, with locals on the edge of their seats during the nail-biting Under 18s grand finals.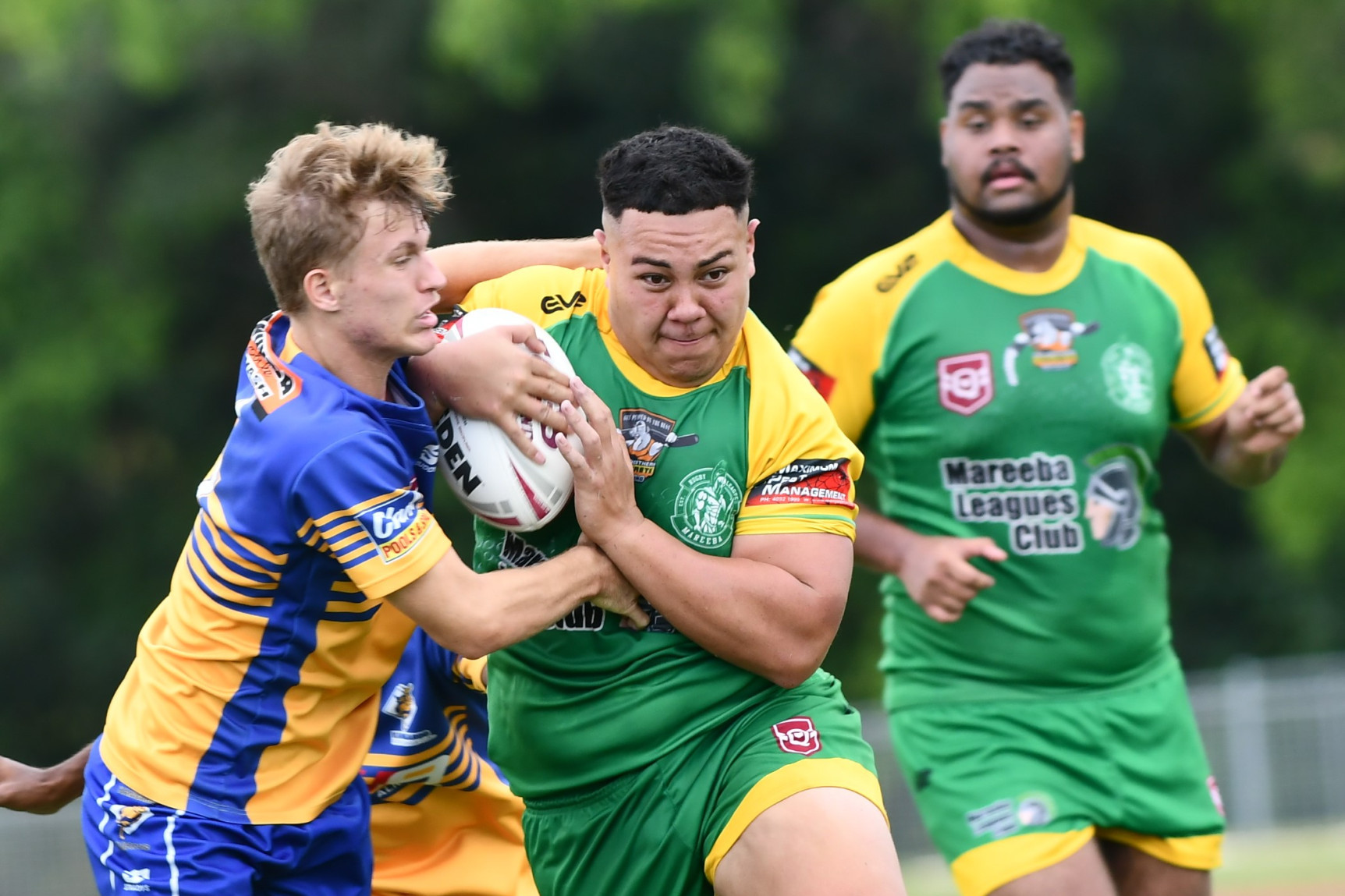 Starting out strong and confident, the Gladiators were well ahead in an 18-nil lead but slipped in the second half, with the Kangaroos claiming the cup 24-26.
Coach Shaun Fincham said the Roos' hunger for glory made them hard to match in the second half, but the Gladiators kept their spirits high.
"We got into an arm wrestle early in the first half. We benefited from that early effort and went into the half 18-0 ahead," he said.
"In the second half, Roos played with a lot of energy, and they ran us down, scoring on the full-time siren, securing the result in their favour.
"Nothing has changed, I'm really proud of our whole squad and what they've achieved as a team. Importantly, they are good young men."
On the edge of his seat, cheering them on, Mareeba Senior Rugby League president Darrin Hastie felt nothing but pride for the boys and their efforts throughout the entire season. 
"To their credit, they just hanged in there and backed themselves and threw the ball around, made a few kicks, and the rest is history," he said.
"They scored that last try and kicked the goal in the last few seconds, and it was a fairytale for them but devastating for the boys, the club and the bloody town. Everyone was shattered, especially the boys.
"From the club side of things, it is pleasing to know that we got these boys – they are going to go above and beyond in years to come, and they're a great bunch of kids.
"Look, what happened happened, and they'll learn from it, but they have focused on each other and themselves, and they have a magic bond."
Both Fincham and Hastie thanked the community for their support, with half of the grandstand filled with Mareeba supporters. 
"The support from the club, sponsors and community has been fantastic all year, and I know the squad is very appreciative," Fincham said. 
Most Popular