7 August, 2023
Gladiators triumph over Tigers 40-14
THE Mareeba Gladiators showcased their dominance once again on their home turf last Saturday night, securing a convincing 40-14 victory against the formidable Tully Tigers.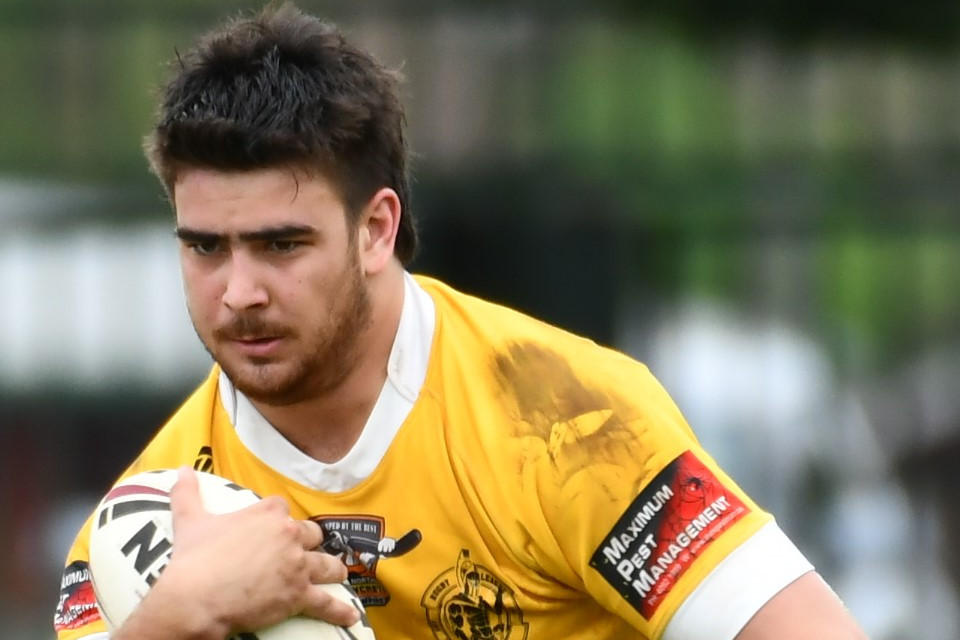 The team displayed an impressive offensive performance, with key players Sonny Rea and Hubie Elu bagging doubles, while Gabe Tunimakubu, Reece Dally, and Murphy Morris also contributed with brilliant tries. 
Kicker Noah Blooranta was in top form, nailing an impressive 6 out of 7 goals.
Coach Chris Sheppard was impressed with the team's performance, stating that despite not being their best, the win was crucial to maintain their momentum as they strive for a coveted spot in the finals.
"We had some really strong performances especially from Hubie Elu with his best game of the year. He scored two long range tries and made two other long range breaks," he said.
"He must've run for 350m plus. He's picking his times to get involved really well and he's an excitement machine."
"Our middles won the battle again, Sonny Rea's class, young Noah Blooranta stepping in leading us around and kicking 6/7 and two boys backing up that had already played full games were great."
"This win keeps us alive and now we play a sudden death Round 18 vs Yarrabah at home Friday night with the winner taking the last remaining finals spot and the loser bowing out."
For president Darrin Hastie, the game was "do or die" and he hopes the team can keep the confidence going into the next round against Yarrabah. 
"They have already gone down there and beat them this season, which hadn't happened in 10 years I think, so the team's confidence is high but they're still very weary," he said. 
"After the game, Shep had a chat with them and told them to keep their head high and ride this win but we need to focus on the next week – it's do or die." 
With the win, the Gladiators have kept their playoff hopes alive, setting up a high-stakes Round 18 clash against Yarrabah at home on Friday night. 
This sudden death showdown will determine the last remaining finals spot, adding immense pressure to the encounter.
Coach Sheppard called on the entire community of Mareeba to come out in full force to support the young local talents, urging them to cheer the team on to victory. 
"It's an exciting time for us, and the boys have put in immense effort to earn this opportunity," he said.
In other results, the Reserve Grade team claimed an impressive 24-20 win against the ladder leaders, while the under 18's fought valiantly but fell short with a 24-16 loss, despite having already secured the Minor Premiership.
Hastie said despite the loss from the under 18's, he is proud of their ongoing efforts into the minor premiership, riding off the back of last year's success. 
"They've wrapped up the minor premierships and last year was the first time in about 25 years the under 18s made the semi finals and now they have made the semi finals again although they lost on the weekend," he said. 
"They're focused and we're hoping they can go a few steps further than the boys last year." 
Reserve Grade kicks off at 6pm on Friday night and with the A Grade game at 7.30pm at Davies Park.  
Meanwhile the Atherton Roosters will play at home Friday night with games from 6.30pm.
Most Popular