27 October, 2022
Grant to benefit contact centre
FAMILIES will no longer need to pay a hefty fee to use the Better Together children's contact centre in Atherton after the group was approved for a $2 million grant over the next four years to subsidise its services.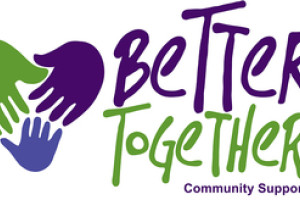 The centre was initially built and operational in October 2021 but was fully funded off the back of Better Together which was pursuing funding at the time through a commonwealth grant.

The grant was approved two weeks ago with the centre due to reopen in January next year accompanied by new services and a majorly reduced co-contribution fee which is expected to be around $20.
Better Together CEO John Russell said even if families could not afford the co-contribution fee they would never be turned away from using the contact centre.
"This time last year we launched a very successful pilot project that was funded by Better Together but we couldn't get the fees low enough to help as many families as we hoped," he said.
"With this funding from the Attorney-General's Department we can offer a fully funded service with a small co-contribution by the client.
"No family will be turned away if they face financial hardship and can't contribute."
The children's contact centre is the first and only such facility of its kind located on the Tablelands, it is a child-focused, safe space where children and parents experiencing separation can connect to establish or maintain relationships.
Parents or other family members can also be involved in visitation with children at the centre.
Families engaged with the Family Law Court or who may have parenting agreements in place can also benefit from accessing the centre as changeover of care for children between parents can also be arranged on a regular basis.
The centre will be staffed by professional social workers who are trained in observing family dynamics and ensuring both the child and parent's care, privacy and security.
Mr Russell said the need for a children's contact centre was identified some time ago.
"There is a great need for a contact centre on the Tablelands," he said.
Mr Russell emphasised that the confidentiality and privacy of all families will be respected.
"You can rest assured that our staff are trained in maintaining professional discretion at all times and we have strong organisational policies and processes in place guarding your privacy."
To access the centre, parents and care givers can self-refer, bearing in mind that both parties of the family unit must agree to contact the centre. The centre also accepts referrals from the Family Law Court, solicitors and support services
Most Popular