20 April, 2023
Happy thoughts give joy to daily walks
THE walkway through Sunbird Parade in Mareeba has been decorated with positive chalk messages, brightening the days of many locals on their walks.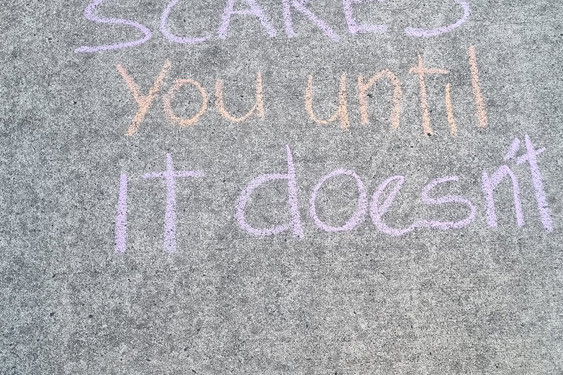 Whilst taking her staffy pup for their daily walk, Hannah Marsterson came across the messages written in chalk and immediately smiled.

"I absolutely love it, it entertains us while we walk our pup and it's so nice to see good things," she said.
"When we first noticed them, I had to stop and take a photo – much to our staffy's dismay. We always hear about bad things happening but seeing something nice written for people to see on their walks was a breath of fresh air.
"It really brightens our afternoon waiting to see if anything new has been added that day. Whoever is writing them, please keep it up our family really looks forward to it and it's just such a nice thing to do for our little part of town." 
Most Popular