21 May, 2023
Help to provide guiding lights
LANDING a plane in the middle of the night, on a rough, graded, outback airstrip, hours from anywhere, is a challenge for almost any pilot, and sometimes, they even have to follow burning, diesel-soaked toilet rolls that highlight the airstrip.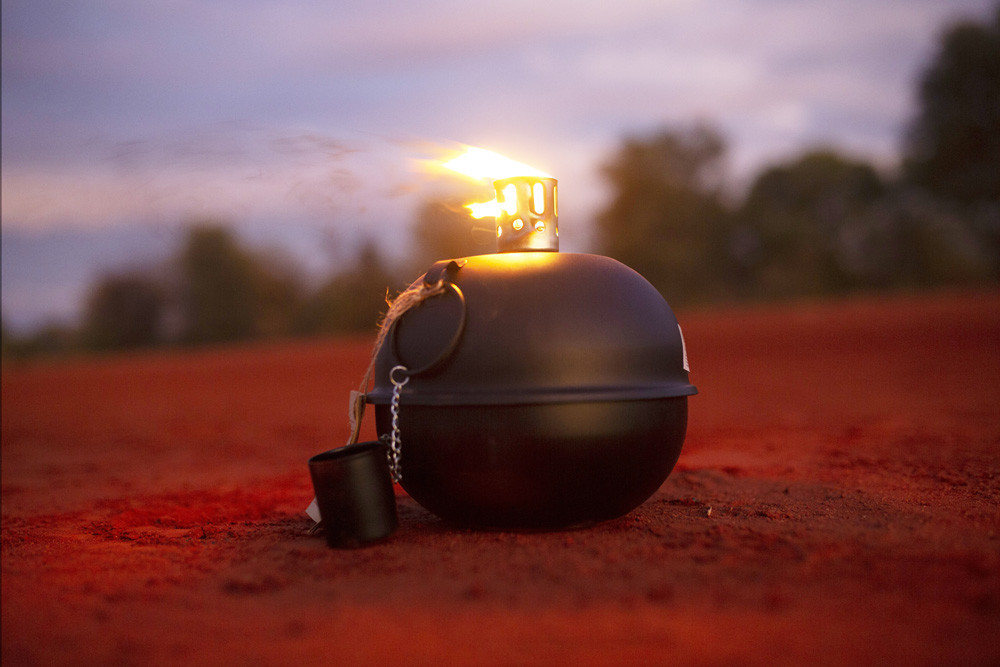 Now, the Royal Flying Doctor Service are calling on locals to help through the Guiding Lights Appeal, which gives people a chance to contribute to the provision of life saving emergency equipment such as airstrip lantern kits and medical chests, to regional and remote communities.
Across Queensland, there are around 1200 airstrips currently registered with the RFDS, many of which are still lit by unreliable battery-powered LED lights or diesel-drenched toilet rolls.
That's why RFDS Senior Pilot Nick Tully shared his bright idea – diesel-lit lanterns.
"The idea was born a few years ago after an emergency retrieval near Betoota, where several of the battery-powered LED lights used on the airstrip failed," Mr Tully said.
"Station owners were struggling to keep the LED lights maintained, and of course, as soon as you forget about them, that's when you need them, and they don't work.
"After some research, we decided to go back to sets of kerosene lights which is where the RFDS Lantern Kits came from. We figured if we could offer diesel lights, there's always diesel and a match on a property."
The specialised diesel lanterns can be used by station owners to manually light a 1200m runway for pilots to land and take off safely.
The lanterns are supplied in kits with easy-to-follow instructions and include a list of common questions the RFDS pilot might ask before and after landing.
Mother-of-three Heidi Mackenzie knows only too well how important a medical chest and lantern kit can be in a crisis and has had to light an emergency runway using toilet rolls to help the RFDS land at her Plevna Downs sheep and cattle station.
Heidi assisted with an emergency retrieval in 2021 when a staff member was involved in a serious motorcycle accident, and on a separate occasion, was also airlifted out herself with her 12-day-old baby.
"Toilet rolls only last an hour or so, but the lanterns can stay lit for up to 24 hours which gives everyone more time to get the patient stable and transported safely for take-off without having to relight the airstrip," she said.
The RFDS is asking for locals to make a donation by going to www.donate.rfdsqld.com.au/guiding-lights
Most Popular