23 August, 2023
Herding workshops improve dog skills
TWO three-day herding dog workshops will be conducted in Mareeba next month, allowing people with dogs that show an interest in herding to take them to the next level.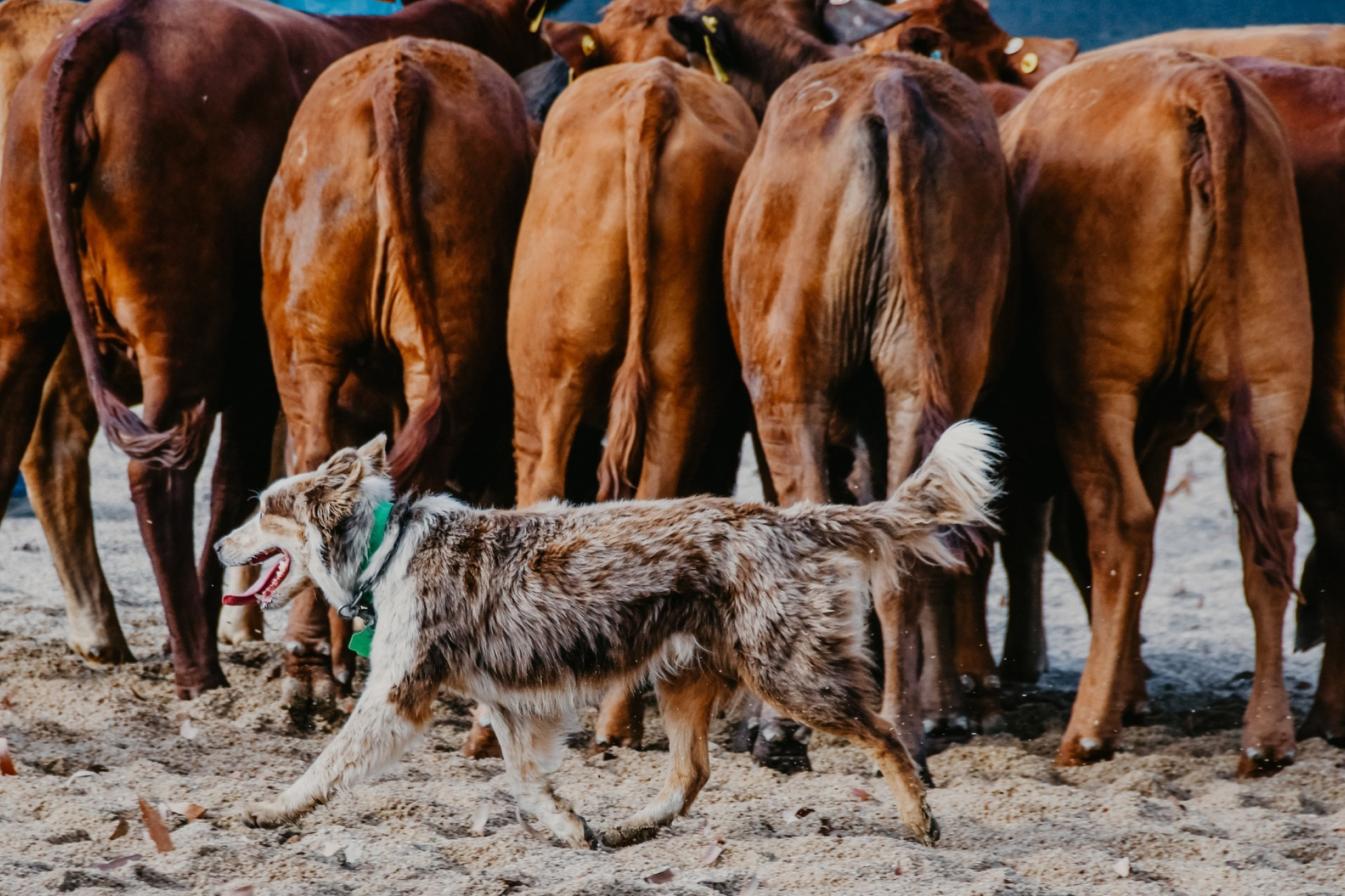 Sponsored by the Koolie Club of Australia, the Mareeba Herding Dog Workshop will have the expertise of trainer Tony Cock who has been involved with working dogs his whole life and understands the importance of a well-trained dog.
Tony currently works on a station in Central Queensland working with a team of dogs on a daily basis.
The herding school can cater to young un-started pups, dogs that are already working but just need some fine tuning, or a dog that lives in suburban area.
"We sometimes find people have a herding breed of dog that likes to chase other dogs, the chooks, or round up the kids or may be just bored and running amok, and this workshop will give that dog an outlet for its natural instincts," Koolie Club member Jackie Hunter said.
"You don't need to be a property owner to get your dog into herding, many suburban dogs thoroughly enjoy it and it gives you a hobby that your dog loves."
Ms Hunter said working dogs were bred to work independently and be at one with their handler.
"Some dogs even spend days, weeks or even months mustering or droving large herds of cattle or sheep over thousands of kilometres.
"They must be independent workers and thinkers to enable them to do the job they are bred for.
"This will become a satisfying hobby for you and a pleasurable activity for your dog. Herding breeds are more contented and less frustrated if they are taught to use their natural instincts."
Ms Hunter is encouraging owners of herding breeds to come along to the workshop to see what their dog can do, from the beginner through to the experienced stockman.
She said it would be an advantage for people to bring their own dogs, but if someone wants to learn how to control a herding dog, the school can provide a dog for them to use during the workshop.
"This way everyone has the chance to equip themselves with the information, knowledge and experience the school is offering," Ms Hunter said.
"You will experience working with your dog as a team. This is very important and a very rewarding feeling. 
"The most important thing about working a dog is understanding your stock.  You will learn how to 'read' your stock, this will help you understand where your dog needs to be whilst working stock.
"You will also learn about your dog's natural instinct.  You will learn why your herding bred dog behaves the way he/she does. 
"You and your dog will receive lots of useful experience in a small group. This means there will be plenty of opportunities to work your dog on sheep, goats and cattle all with personal attention to you and your dog."
Over the three days, dogs and their trainers will participate in balance work with sheep and goats, progressing on to work with quiet cattle.
Camping facilities are on the rodeo grounds. 
There are two three-day workshops – the first one from 12-14 September, and the second one from 16-18 September – which will be held at the Mareeba Pony Club grounds, 40 Chewko Road, Mareeba.
To book, phone 0488 968 470 or email  jaxh1966@bigpond.com
Most Popular