5 September, 2023
Hughes swims to state success
YOUNG swimming superstar Brady Hughes is making it big in the swimming world, receiving bronze at the Chandler State Championships in Brisbane and securing his spot in the Queensland Swimming Squad.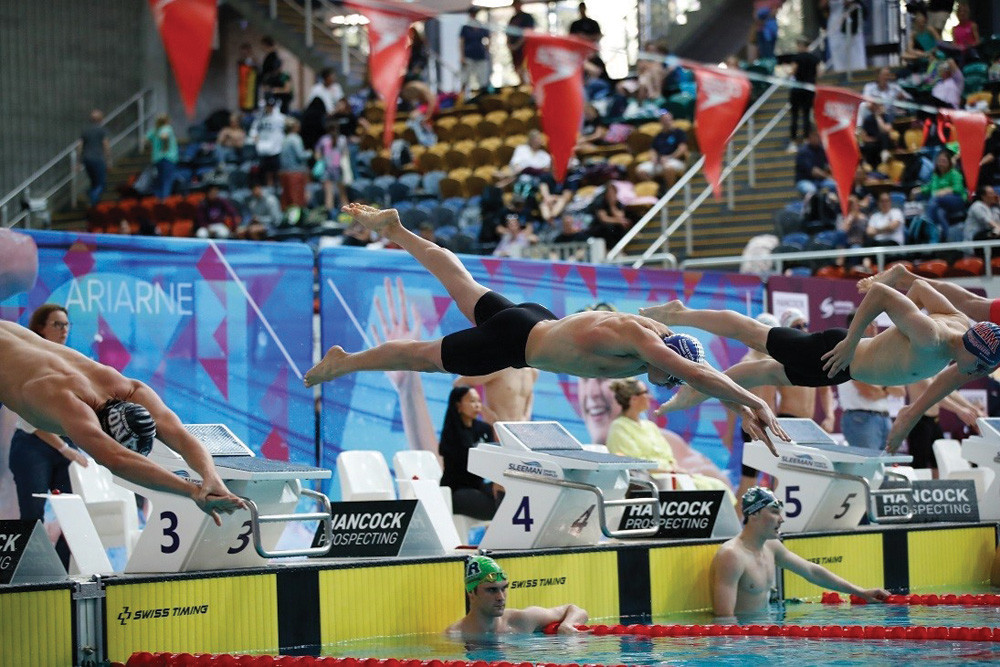 Swapping his rugby ball for goggles, the 18 year old kickstarted his career in 2018 with a mindset that he was a "bad swimmer". 
Today, he dons several gold, silvers and bronzes from competitions nationwide. 
At this year's state championship, Hughes competed in the 50m breaststroke and the 50-metre freestyle, dominating the lanes during his freestyle race. 
Dropping 0.6 seconds to secure his spot in third, Hughes was buzzing with adrenaline and proud to prove to himself he could secure his spot in the state team.
"I was proud, but I was kind of expecting it," he said. 
"On the first day, I had my 50m free and did awesome, felt awesome and on the second day, I had my 100m free, and I felt like crap, swam like crap, but on the last day, I picked it up.
"That was 50m breaststroke, and I think I came fifth, but I still dropped half a second, which was really good. 
"But I think the 50m free was definitely my best one."
Training up for the big competition, Hughes made a splash in the pool six days a week, conditioning himself to the best of his abilities. 
When he wasn't in the pool, he was hitting the gym to work on his strength and keep him at the fittest he had ever been. 
Despite his recent accolades, Hughes will not be competing in the National championships and instead will be focusing on the next steps in his career. 
"I made (nationals), but I have decided not to go and save for states in December instead," he said. 
"This one will be long course, like in the Olympics, so I will be saving up for that one. I find I swim better in long course, just because my turns are a bit slower, but my swim speed is pretty good, so that is why I prefer it."
Hughes will be working alongside his coach and focusing on long-course techniques to get him to Nations, set to be held in April next year.
Most Popular