20 February, 2023
Jersey auction sets new record
A club record of $37,700 was raised at the annual Gladiators jersey auction night held at the Mareeba Leagues club on Saturday.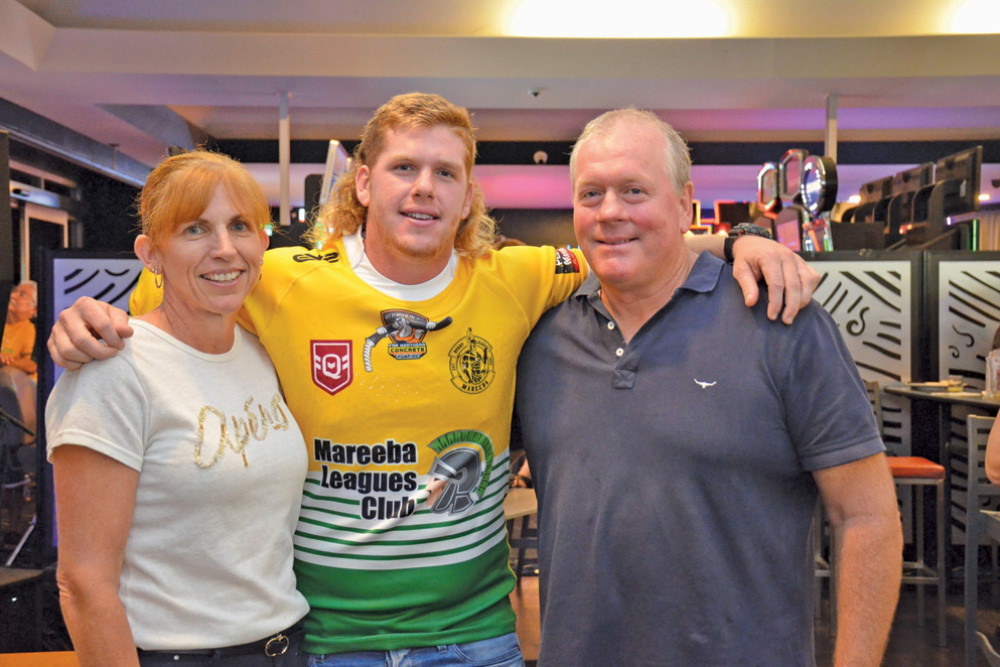 The large crowd of supporters and players packed the leagues club while local business owners showed their support with their credit cards to surpass last years record by more than five thousand dollars.

Patrons also had a sneak peak of the special throw-back jerseys the A-grade side will take to the field with, this coming season.
Greg and Sandra Flegler from CTR Bananas were the highest jersey bidders ($5,100) for the number 9 jersey, proudly worn by their son Ryan.
The funds raised on the night will be well spent, as they expect to make an impression on this years CDRL competition.
"It's great to see the support from local busi-nesses and the support from the public," A-grade Coach Chris Sheppard said.
"We have built this team primarily on local boys who have previously played for the club and we do have some others arriving before the start of the season who in my opinion will have the club reach their potential this year. Injuries were a major problem for us last year."
New club president Darren Hastie was left speechless by the community support he witnessed, singling out his new look committee who are doing extraordinary things behind the scenes.
"The players have really embraced what Chris is trying to do with the club, It's a fairly young squad," he said.
"Chris is a pro, the players respect him, we are still in the building stages, but we are quietly confident that we will see something special this year.
"Personally I have a great committee which is much bigger than past years which we are pleased about and everyone is here for the game.
"We all love rugby league and we want the Gladiators to be a team that the entire community can be proud of."
The Gladiators first trial match will be a local derby at home on March 18 against the Atherton Roosters.
Most Popular