27 September, 2023
Katter meets growers over "war on farming"
MORE than 20 growers met with Katter's Australian Party MP Bob Katter at the Mutchillba Roadhouse on Thursday to discuss what was labelled as "a war on farming".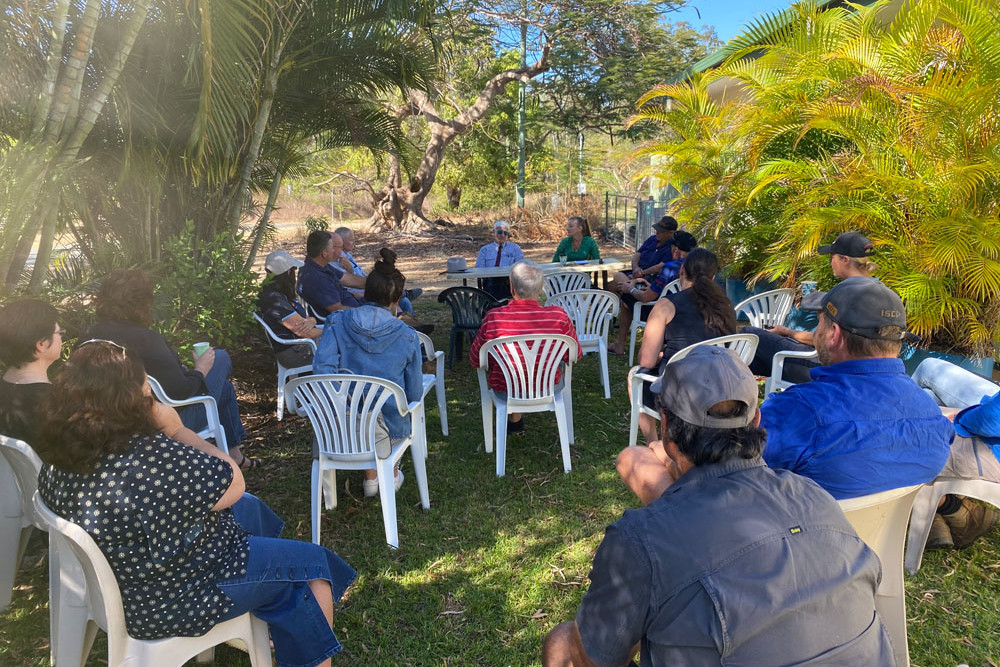 Farmers raised concerns over a proposal to import limes from Mexico, questioning why the Federal Government was satisfied with accepting "low-risk" diseases, instead of working towards "no risk". 
The growers also spoke about their frustrations with the major supermarkets and the power these retailers held over farmers by way of onerous and "unnecessary" audits.
"Farmers are struggling as it is with the farming work that has to be done, let alone these unnecessary audits".
Mr Katter said he would escalate the lime import issue with the Prime Minister in a bid for a similar resolution to when banana imports were blocked during the Howard administration.
"Every single application for imports has been agreed to. I can't remember a single rejection outside the banana imports," he said.
"There are numerous diseases in other countries that we don't have. It's important to maintain our 'clean green' standing.
"This is not only a threat to our farms but also to our environment," Mr Katter said.
Most Popular