31 August, 2022
Kids win with puppy love at school
A FRIENDLY poodle pal has been capturing the hearts of students and teachers alike at St Thomas' primary school, helping them with their emotional wellbeing while learning and teaching.
By Ellie Fink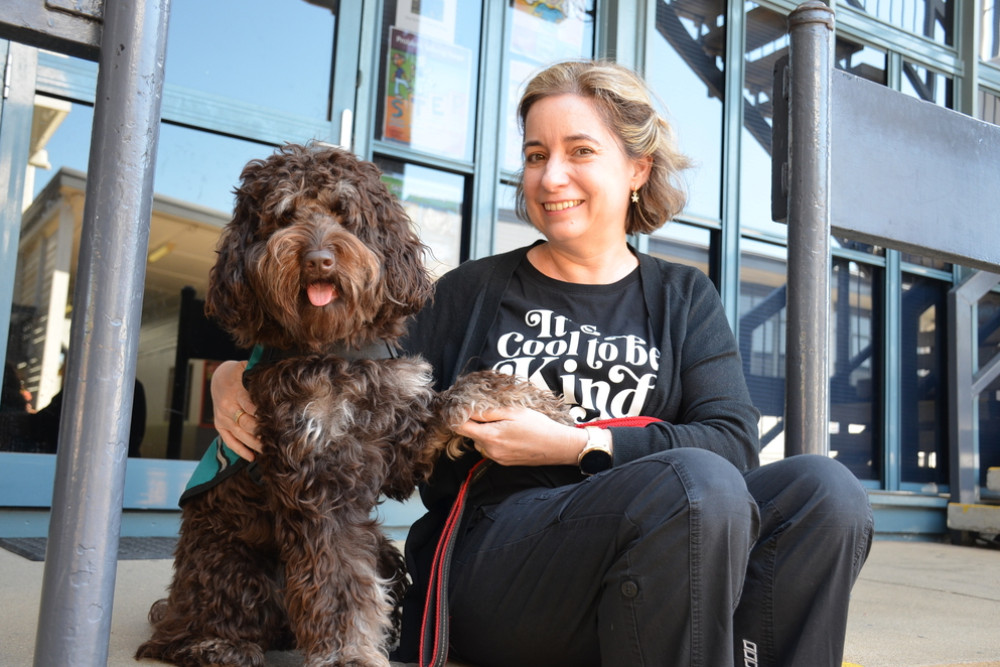 Rosie the Double Doodle (Golden Retriever x Labrador crossed with a Poodle) has been at the school for a few months and her fur-mum and school councillor, Janine Butler, has already seen a difference in the school's overall wellbeing. 
After arriving as just a puppy, Rosie has undergone a series of training with Support Animals Australia and Walkamin-based Queensland Canine Training to make sure she is fit for the school. 
Ms Butler says she is absolutely impressed with Rosie and her gentle nature and how she has helped the school community through some of its highest highs and lowest lows.
"She gets to work with me in the school councillor role and provide support for students in and out of the classroom," she said.
"She doesn't do anything fancy at the moment, but she does make the kids feel calm and settled especially when they are having a bad day or there is something different at the school.
"She has been trained so that she is appropriate for school, so she isn't just a 'pet' and she definitely has a job she has been very well trained for."
Most Popular