27 February, 2023
Ladies set to field new look team
AFTER struggling to fill a side in 2022, a team of strong women have banded together to don the red and blue for an Atherton Rooster's ladies' team.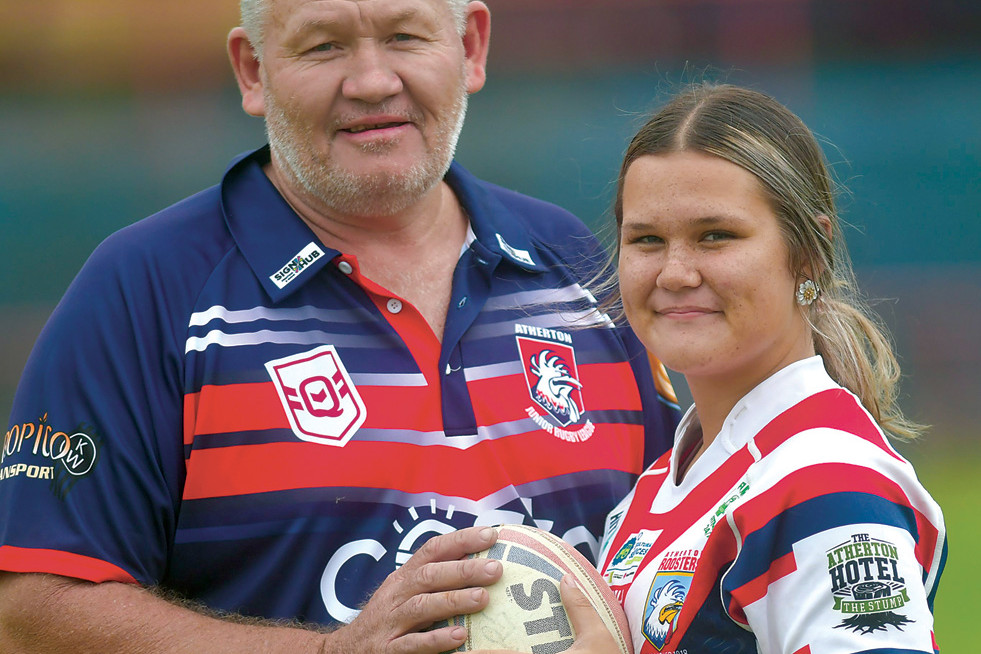 Last year, Roosters and Gladiators banded together to create a Tablelands team but this year, an intake of fresh 17-year-olds have meant the Roosters Ladies team will now be competing in the 2023 season.

Women's coach Paul Stephens recalled the success of the first training session and said he is ready and keen to get the ladies on the field this season.
"There were heaps of girls interested this season – probably about 25 or so and it was great to see," he said.
"There are a few girls that have just come of age (17 years old) that are really keen to play and that has boosted our numbers up quite a bit.
"This is my first time coaching for the Atherton women's team but when I was living in Normanton, I coached some girls there."
Women's rugby is something Stephens knows well, raising his 17 year old daughter Mackenzie on the field since day one and she is also playing in this year's side.
Keen to get her and young women interested in rugby on the field, he is putting his "coach" hat back on for the first time since moving to the Tablelands.
"I've following women's games because my daughter plays and I thought my footy days were over after moving from Normanton but then she said she wanted to play again," Stephen said.
"Women's contact sport is growing so fast and it's great to see them making a living out of it."
Stephen's welcomes women of any skill level and are willing to "give it a go" to training on Monday and Wednesday from 6pm at the Atherton Mungalli Creek Dairy Stadium (seniors field). To sign up, call 0417 657 823.
The women's season kicks off on 15 April.
Most Popular