14 August, 2022
Local stars in adventure for charity
A TEAM of 11 daring moymoya advocates have raised over $67,000 through their Adventure All Stars journey and will be hosting a premiere at the Benson Hotel in Cairns this October.
By Ellie Fink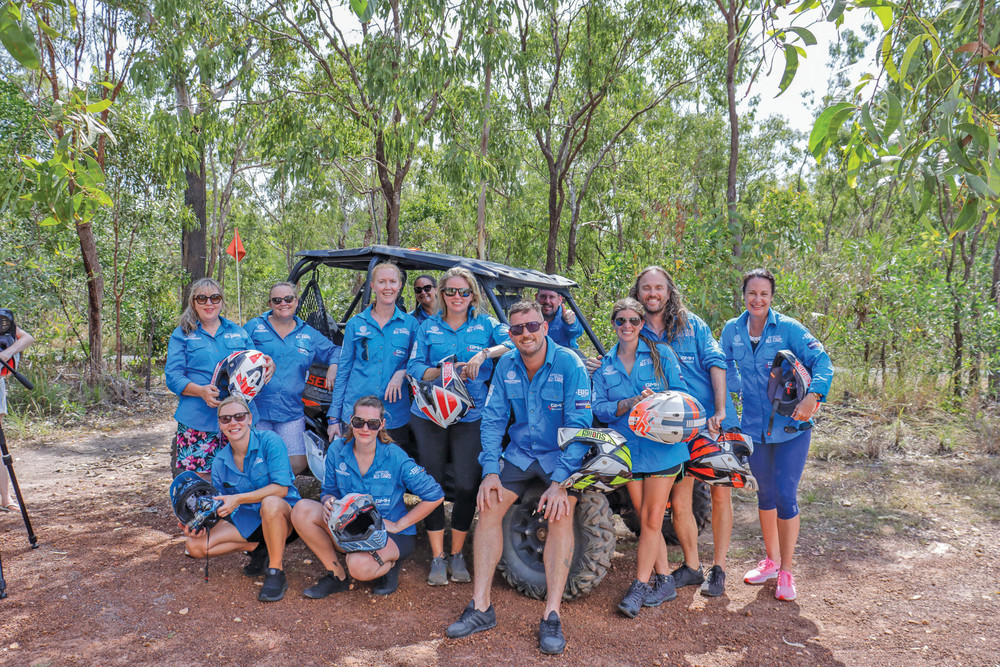 Adventure All Stars is a TV show that donated their production profit to charities of competitors choice. 

Every television episode features people undertaking an unforgettable journey to a secret location for six days of fun and adventure. 
Moyamoya Australia jumped onboard again this year in April and made their way to Darwin where the team wrestled crocodiles, swam through mud, drove buggies around the bush and jumped out of a helicopter for charity. 
Now safe at home after a once in a lifetime adventure, Moyamoya Australia founder Nicola Baker is welcoming supporters to their premiere in the coming months. 
"We will be having a big premiere where people can come and watch our team in Darwin at the Benson. We will show the episodes we featured in, have raffles and a cash bar and all the money raised will go towards Moyamoya Australia and other local charity This Strong Mum," Nicola said. 
"It was a really exciting experience going on Adventure All Stars with such a great team and to be able to raise awareness on moyamoya, which is what I really valued the most.
"We would love for people to come along and enjoy the premiere with us, there will be lots of laughs – especially with the bloopers!" 
Tickets are $20 each and available to purchase at www.moyamoyaaustralia.org.au/adventureallstars
Most Popular