10 April, 2023
Locals show out at Survivor Golf Series
THE Millaa Millaa Golf Course was in immaculate condition ahead of round seven and eight of the annual Drummond Golf Survivor Series recently as a local team took out the latter round in style and secured their place in the finals.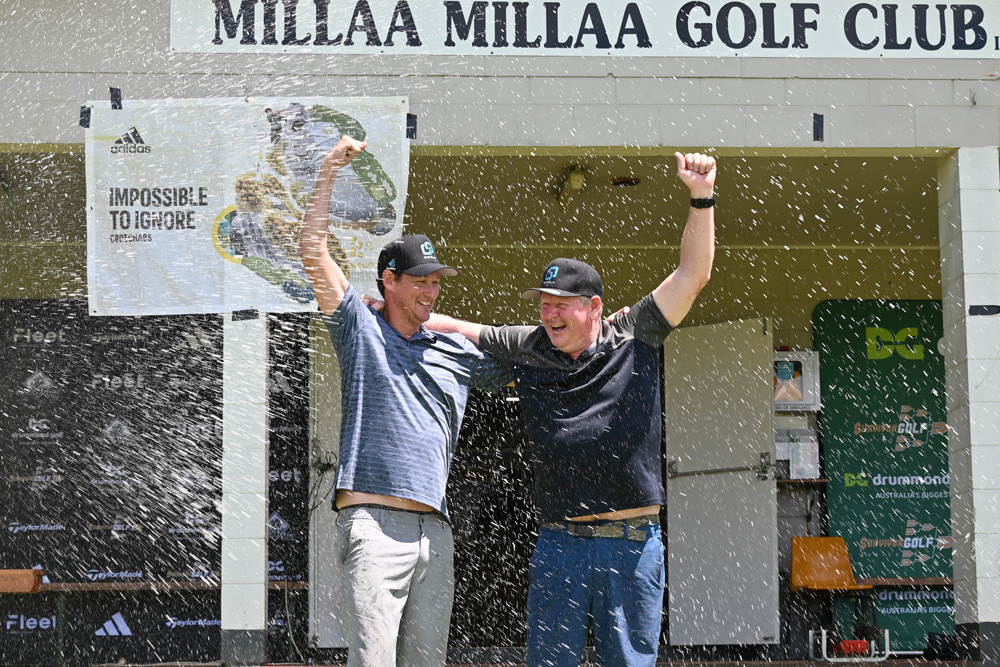 The highly popular Drummond Golf Survivor Series is a new two-person Ambrose elimination series that gives golfers a fast-paced alternative to traditional golf.

Golfers travel to courses dotted around Australia vying for a "golden ticket", their entry to the finals of the series that is due to be held in Port Douglas in December.
After a day of pre-tournament fun on Friday, March 31 with a 9-hole skins and night putting competitions, the teams arrived at Millaa Millaa to some inclement weather but a cracking sunrise to start off round 7.
Anticipation was high for this first qualifier of the Drummond Golf Survivor Series with two back-to-back rounds taking place over the weekend.
Round 7 saw a full field of golfers ready to tackle the tricky 9-hole layout.
Getting off to an early flyer was team, Last Minute.Com who literally entered the tournament at 5.30am, the golfers were -4 under their handicap after 9 holes.
With three holes to go there were six teams in contention for the golden ticket but it was Craig IIsley and Paul Forrester from Team Last Minute.Com who continued their early morning form by making two birdies out of the last holes.
The boys played a calculated round by using the strength of Paul Forresters drive as he drove the ball over 300 metres and the delicate putting of Craig, making the perfect combination.
It was a match made in tablelands heaven finishing with the sort after score of Net -10 under, securing their spot in the grand final at Port Douglas.
Round 8 was another sold out afternoon field and saw a fresh set of golfers ready to tackle the undulating mini paradise of Milla Millaa.
A very tight tussle with close scores again all the way to the finish, with five holes to play there were five teams tied with the lead, four of which were Tablelands based – two teams then jumped out of the pack, team Millaa Millaa Gorillas and team Migaloo.
In a very intense finish, it was Mark Twomey and Ashley Healy of Team Millaa Millaa Gorillas birdied  their last two holes including Ash sinking a 25 footer to take out the Golden Ticket and booking themselves into the Port Douglas Grand Final.
Most Popular