30 March, 2023
Lodge listed as best in country
CAPE York Peninsula Lodge has been recognised as one of Australia's most attractive tourism and holiday destinations after winning gold at the 2022 Qantas Australian Tourism Awards held in Sydney recently.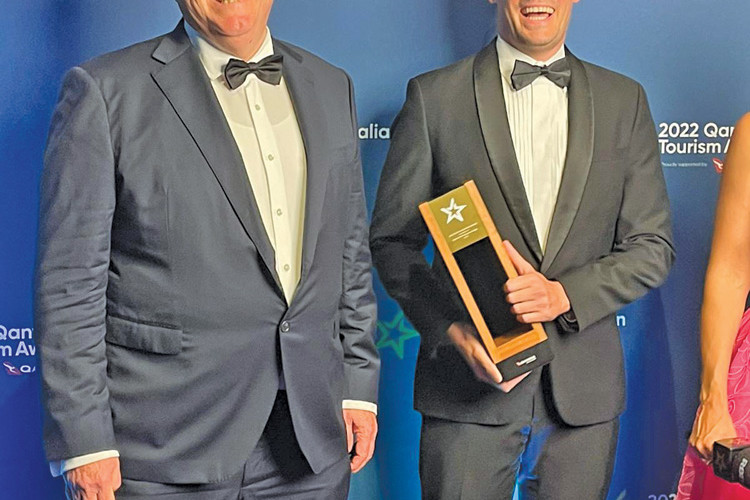 In November last year, the lodge was nominated in the Queensland Tourism Awards and won gold in the 4-4.5 Star Deluxe Accommodation category and Silver in conjunction with BEL in the Aboriginal and Torres Strait Islander Tourism category.

This meant it was named as a finalist for the Australian Tourism Awards where it again won gold in the 4-4.5 Star Deluxe Accommodation category, the lodge is also the only four-star accommodation of its type in the region.
Cape York Peninsula Lodge is in the township of Bamaga in Far North Queensland's Northern Pen-insula Area and is close to Pajinka, the northern-most point of mainland Australia.
It is operated by Bamaga Enterprises Limited (BEL), a First Nations, community-owned organisation that reinvests its profits into scholarships, sponsorships, and community infrastructure.
BEL Chairperson Robert Poipoi said the new accolade recognised the lodge's outstanding hospitality and the unique cultural experiences it offered guests travelling to one of the world's most extraordinary destinations.
"We are fortunate to be located in a special part of Australia where both Aboriginal and Torres Strait Islander cultures live side by side," Mr Poipoi said.
"Our guests can experience an interactive cultural performance illustrating the story of how we came to the NPA, our history, languages, musical instruments and dances through local groups such as the award-winning Naygayiw Gigi."
In 2022, the Lodge added unique, Indigenous-guided tours to its array of guest experiences on offer.
"Our tours to Pajinka and Fruit Bat Falls to the south offer guests a rare opportunity to learn even more about the region as they journey through the natural wonders of Cape York and the NPA with an Indigenous guide," Mr Poipoi said.
Cape York Peninsula Lodge Manager Harrison Mylrea and BEL Director Mark Lewis attended the awards held at Sydney's Dolton House on Darling Island.
Most Popular