15 July, 2023
Major makeover pays off
ONE of Mareeba's most popular takeaway food businesses has been the subject of a major refurbishment, transforming and bringing the store up to the level of others in major cities around the country.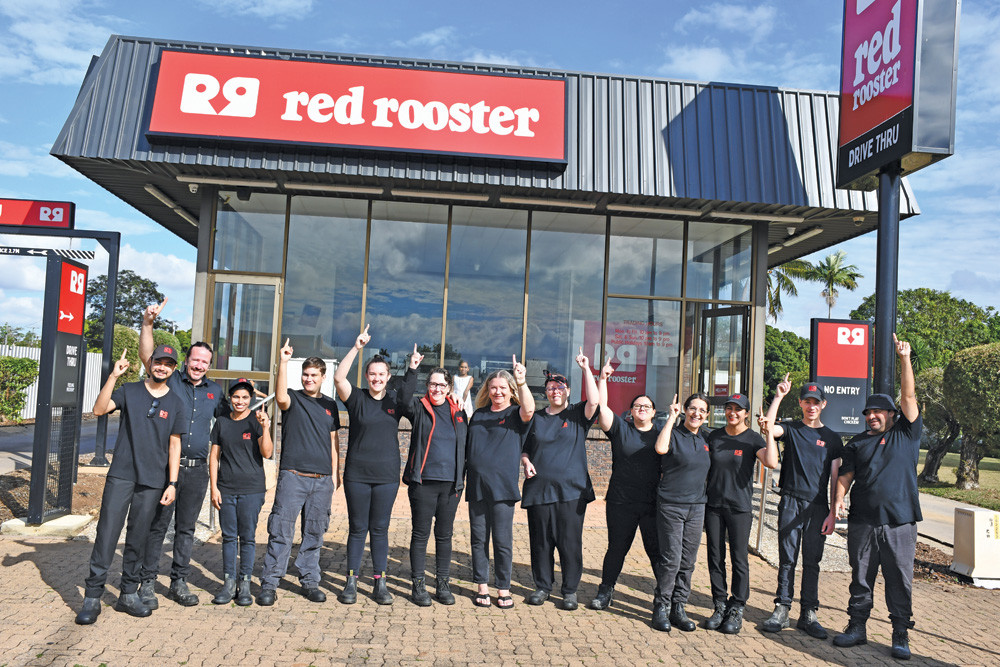 He may be only 35, but Red Rooster Mareeba's managing director Peter Walsh has spent almost a lifetime working for the company at more than 50 stores around Australia.
Starting with Red Rooster when he was just 14 years of age in Sydney, Peter says he became a manager at just 18 and subsequently worked at numerous Red Rooster stores in the Sydney metro area, Albury and Brisbane just to name a few.
But he has found a permanent home in Mareeba now, picking up the franchise for the Red Rooster store around 18 months ago and setting about transforming the old premises which has been open for more than 40 years.
"I could see it was a bit tired but I knew that with a little love, it could be a great shop again," he said.
"It's a very tight community here where locals like to support local businesses and I think they
appreciate it when someone puts money into a place to make it a better store for customers."
The renovation has included brand new ovens and fryers which has allowed Peter to expand the menu range at the store.
"We can now do fried chicken where we couldn't before so the Mareeba store now has the same capacity as metro stores," he said.
"We have also put in new furniture, signage and painted and we have a whole new team of people – we actually employ around 25 people who are full-time and casuals."
Peter says the store's makeover, which he funded himself, is already paying off.
"Our reputation is next to none and with the menu changes, our improved customer service and speed of service, our sales have doubled since I took over the store," he said.
Peter has not only found a great business in Mareeba, but also a partner and plans to make the town his home.
"I'm here to stay – I have found a wonderful partner so Mareeba has truly delivered on many levels," he added.
Most Popular