20 March, 2023
Mareeba bows out of finals race
MAREEBA third grade went down swinging in their semi-final against the Douglas Muddies in Port Douglas.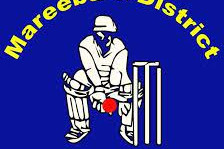 As Mareeba finished fourth on the table they had to face off against the number one placed Douglas Muddies on their own home turf for a shot at a premiership.

Douglas won the toss and sent Mareeba in to bat, striking early and removing opener Ross Ferguson for naught.
The wickets flowed for Douglas as they continued their assault on Mareeba's line-up with the other opener, Grant Hanlon, proving to be Mareeba's only saving grace after he fought his way to 60.
After Hanlon was dismissed Mareeba only managed to put on 16 more runs before they were all bowled out for a total of 110 in the 27th over.
Douglas never looked troubled in their chase with only the top four batsman needing to make their way out to the middle.
Ben Jones and Ross Ferguson were the only two bowlers to take wickets as Douglas chased down Mareeba's score in good time, ended on 2/111 off 26.1 overs.
Mareeba's senior cricket season has now come to an end with its' second, third and fourth grade sides not managing to make it through to the finals.
Most Popular