6 February, 2023
Mareeba pulls through in cellar dweller clash
MAREEBA second grade has pulled through to win a low scoring bottom of the table clash against Cassowary Coast on Sunday at Borzi Park with the win now putting them just four points behind Rovers.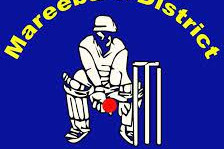 The rain threatened to put a dampener on the game. However, through the efforts of the groundsmen and flexibility of the umpire, the game was shortened to a 30-over contest.

Mareeba lost the toss and were forced to bat first in difficult conditions with only two batters reaching double figures.
Stand-in captain Brendan Falvo played exceptionally well carving out a very important knock of 23 runs.
The Cassowary bowlers thought Christmas had come early as they bowled out Mareeba for 71.
The small run chase was not as easy as first thought for the Coast batters with the Mareeba bowlers taking their turn in the bowler friendly conditions.
Grant Hanlon claimed the wickets of the opening batters and spin was introduced early through Brandon Green who made an immediate impact taking two top order wickets.
Mareeba applied a ton of pressure through the introduction of two close in fielders under the helmet, the Cassowary batters had no answer as the wickets continued to tumble.
After Green had torn the top order apart, spin partner in crime Rowan Foxwell joined the party picking up from where Green had left off and claimed four wickets.
Young gun spinner Jake Bombardieri was introduced into the attack and took the final wicket with Cassowary Coast unable to reach the score as they were bowled out for 40.
Mareeba second grade will now have a bye next weekend before facing Barron at Crathern Park on 19 February.
Most Popular