30 October, 2023
Mareeba takes out first win
MAREEBA Cricket has gained its first win in its first A Grade season and picked up the newest shield in local cricket.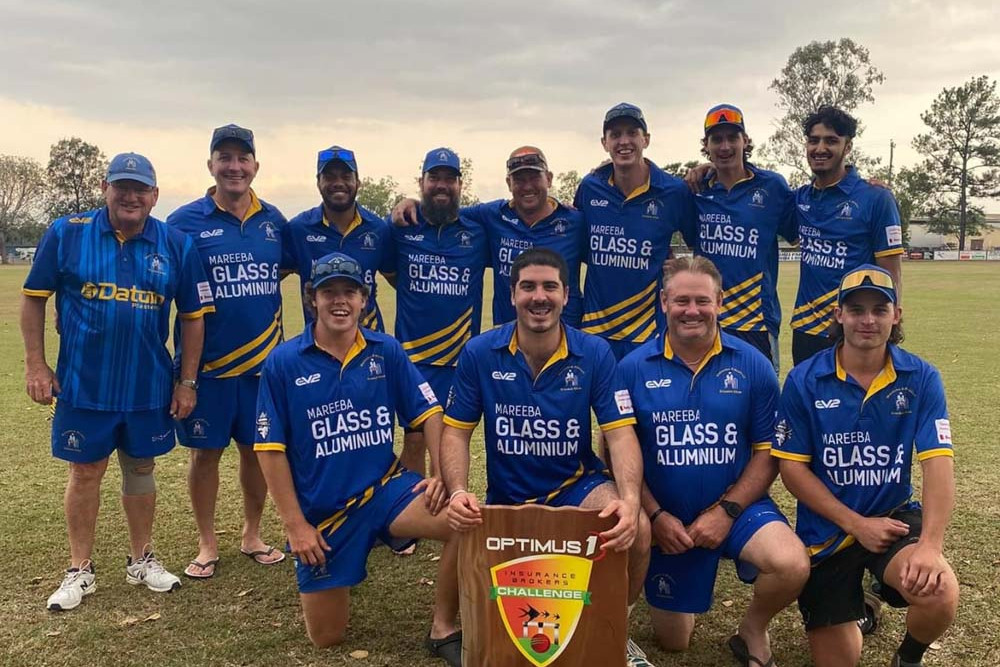 The team won against the Cassowary Coast Cyclones, winning the Optimus 1 Insurance Brokers Shield and leaving the team confident as the season picks up. 
Mareeba now also holds the shield and defend it at their next home game. The side holding the shield at the Christmas break wins $500, and the side holding the shield at the end of the season receives $1000.
Mareeba had been building towards the game against Rovers throughout the pre-season and first three games, banking experience against some of the best players in the north. 
The Bandits bowled first and built pressure throughout the innings, taking wickets at crucial times, Grant Hanlon taking 4 for 7 to give the batsmen a target to chase. 
The batsmen chased down the 162, with Ruku "Smithy' hitting 71 runs in his first appearance as the opener and built a match-winning partnership with Brandon Green for 54 runs.
Coach Gary Toshach was proud of his team's efforts, watching all their hard work in the pre-season pay off.
"I give them KPIs every single game with our goals and our plans, and with that, we have improved incrementally," he said. 
"We just continue to build our capabilities as an A Grade team, and in every game so far, our performance has really improved.
"We are on our journey, and we are continuing to look at improving in certain areas of our bowling and batting."
Manager Clint Cifuentes said the weekend's success was an overall club effort, and he looked forward to fostering that success among the other grades as well. 
"I know it sounds cliché, but everyone in the club is playing their role at the moment, which is definitely starting to pay off," he said. 
Mareeba will be playing against season favourite Rovers this weekend at Griffith Park in Cairns
Most Popular