31 January, 2023
MSC Australia Day awards 2023
MAREEBA Shire's most outstanding community leaders, volunteers and sportspeople were all recognised at Mareeba Shire Council's Australia Day Awards last week with a young entrepreneur with dreams of being a high performance coach and an indigenous woman who opens her home and heart to those doing it tough being recognised as the Young Citizen and Citizen of the Year.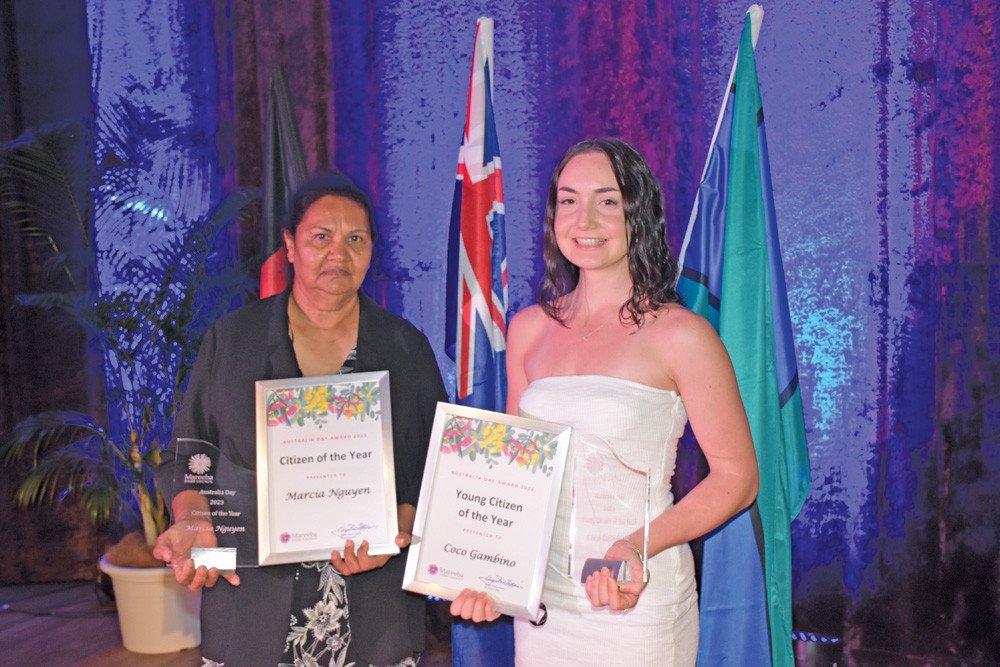 The Mareeba International Club played host to this year's ceremony as nominees and their families attended to celebrate the amazing things they do each year.

There were 11 awards given out to shire residents this year including junior and senior sportsperson of the year, excellence awards and community service awards.
The highest accolades however went to Coco Gambino and Marcia Nguyen who both were completely surprised they were named Young Citizen and Citizen of the Year.
Ms Gambino was not only nominated for her stellar academic and sporting success but also for her work ethic as she worked two jobs whilst studying in grade 12 and has plans to start her own after-school athletics program.
She has further aspirations to combine her love for sport and her academic prowess by becoming a high-performance sporting coach for a nationally or internationally acclaimed team.
"I am actually really surprised and was not expecting it at all, I was hoping to get Junior Sportsperson so to be named Junior Citizen is quite a shock," she said.
"I do want to work with elite athletes and be a high-performance coach after my university course.
"Words cannot describe how I am feeling, all I can say is thank you – I have worked so hard for it and it is good to see all my hard work has paid off."
Ms Nguyen decided on the day of the awards that she would attend as she did not expect to even be nominated in the first place, let along be named as Citizen of the Year.
"I did not expect to be nominated let alone win, I wasn't even going to go until the last minute," Ms Nguyen said.
"I feel very honoured to be nominated and would like to thank whoever nominated me.
"I am still in shock really."
While working to support herself, the Dimbulah resident also takes in troubled indigenous kids and struggling families, helping them to find their feet and give them direction without any kind of monetary support – she has done this for the past two decades.
"I take in foster children and anyone really who needs help and I just do it out of the goodness of my heart," Ms Nguyen said.
"It is probably due to how I was raised by my parents who did the same, they taught us not to turn away anyone in need, there is always someone out there who needs help, treat people how you would like to be treated and respect everyone no matter who."
Mayor Angela Toppin took time to thank each and every person who nominated for an award during her speech prior to the awards.
"I am very proud of the overwhelming sense of community spirit, resilience, compassion and generosity that continues to shine through across the Shire and will take this as one of the greatest positives from the last few years," she said.
EXCELLENCE AWARD
Alannah Falvo
Alannah was recognised for her dedication and achievements in academic pursuits, sports, cultural and community activities. A College Captain at St Stephen's Catholic College in 2022, Alannah made a significant contribution to the school and broader community.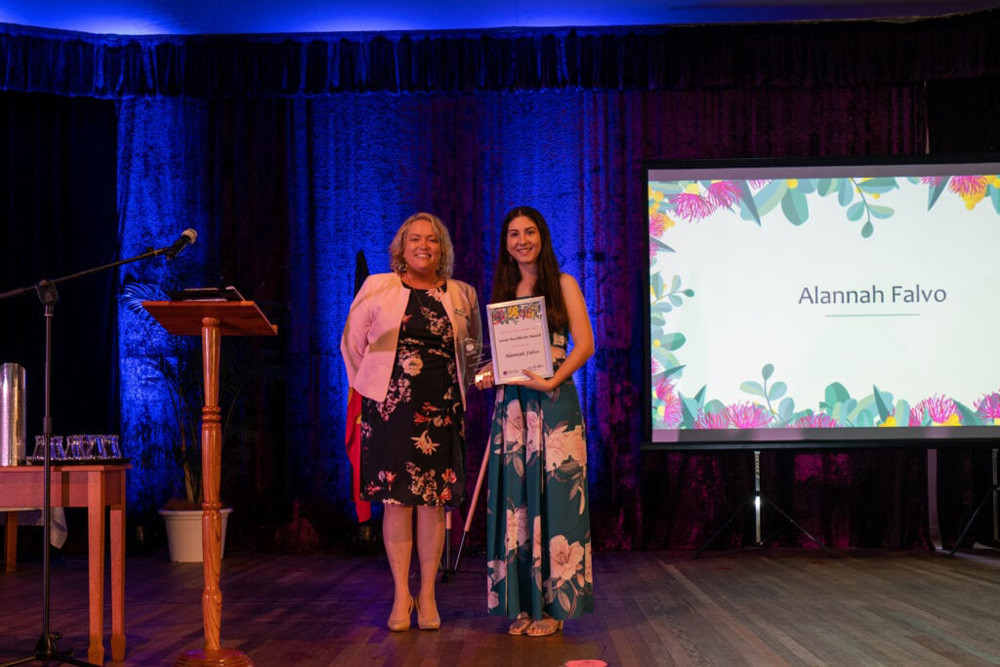 SENIOR COMMUNITY SERVICE AWARD
Michael Dwyer
Nominated for his community service, Mick has achieved almost 10 years of service as a volunteer Justice of the Peace at the Mareeba Courthouse. This extends to mentoring new JPs and making himself available to assist the Police with official duties after hours.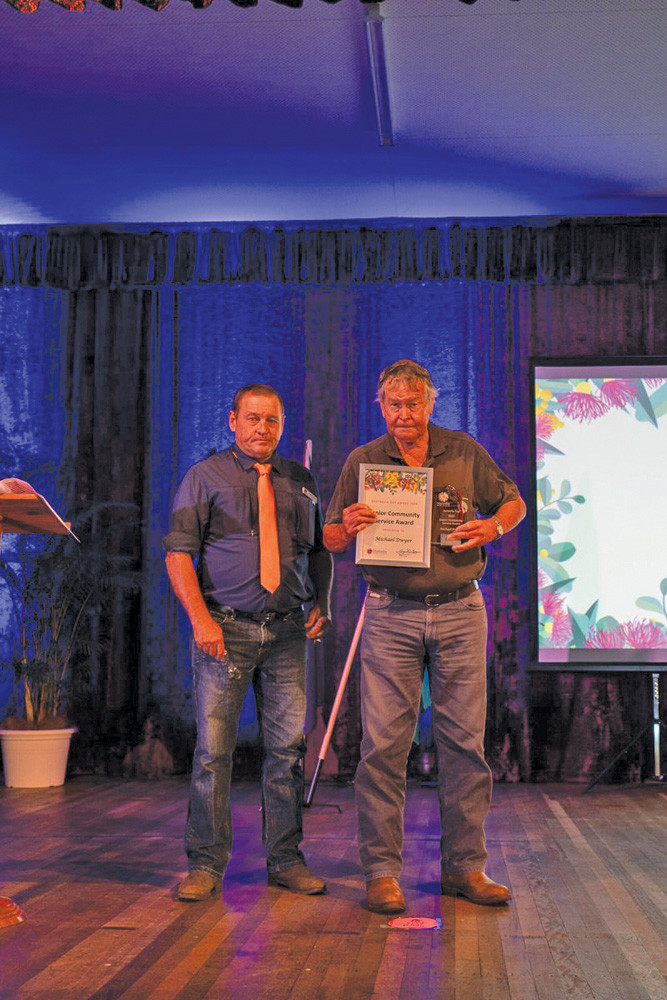 This plays a major role in supporting people in the community, as does Mick's involvement with the Catholic Church.
Known for his kind and compassionate nature, Mick is nominated for his dedication to the Mareeba community.
JUNIOR COMMUNITY SERVICE AWARD
Joshua Snell
The St Stephen's Catholic College Captain for 2022, Joshua is nominated for his academic excellence, receiving an A+ in all subject areas, as well as his leadership and community services.
Joshua has been a scout since he was nine years old and is currently working towards the prestigious Queen's Scout Award.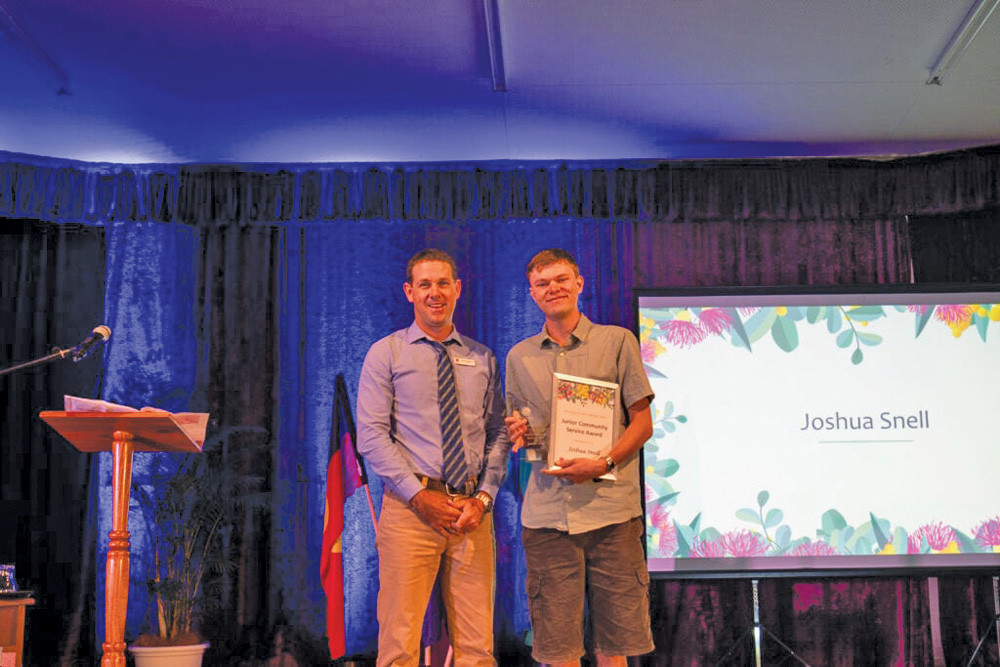 Joshua has represented St Stephens at several events in the community, and has also achieved sporting success, competing at a Peninsula and District level in cross-country.
SENIOR COMMUNITY SERVICE AWARD
Bill McKerlie
Nominated for his community service, Bill is recognised as a great ambassador for the Mareeba Shire.
Serving on the Mt Molloy Rural Fire Brigade for over 25 years, and as 1st Officer for the past 15 years, Bill is always available to train and mentor new members.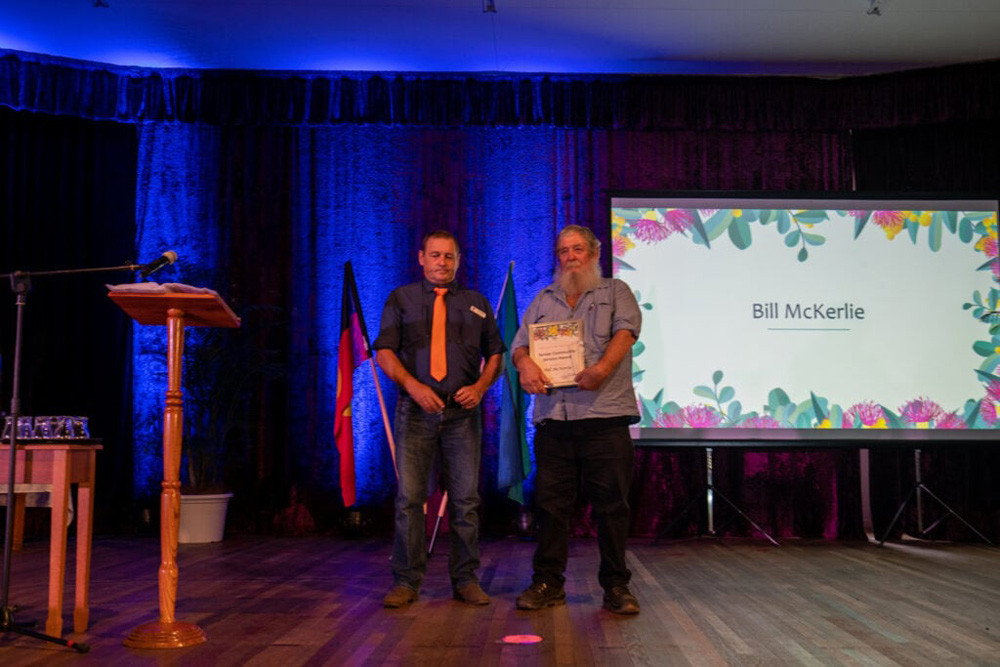 Bill is also involved with the Julatten and Mt Molloy Association of Ratepayers and Residents and is known for his generosity and welcoming nature.
SENIOR SPORTSPERSON OF THE YEAR
Christian Mukadi
Nominated for his tremendous contribution to the Mareeba Bulls Soccer Club Juniors and broader community, Christian has volunteered as Junior President and coached three teams all while studying for a masters and working a full-time job.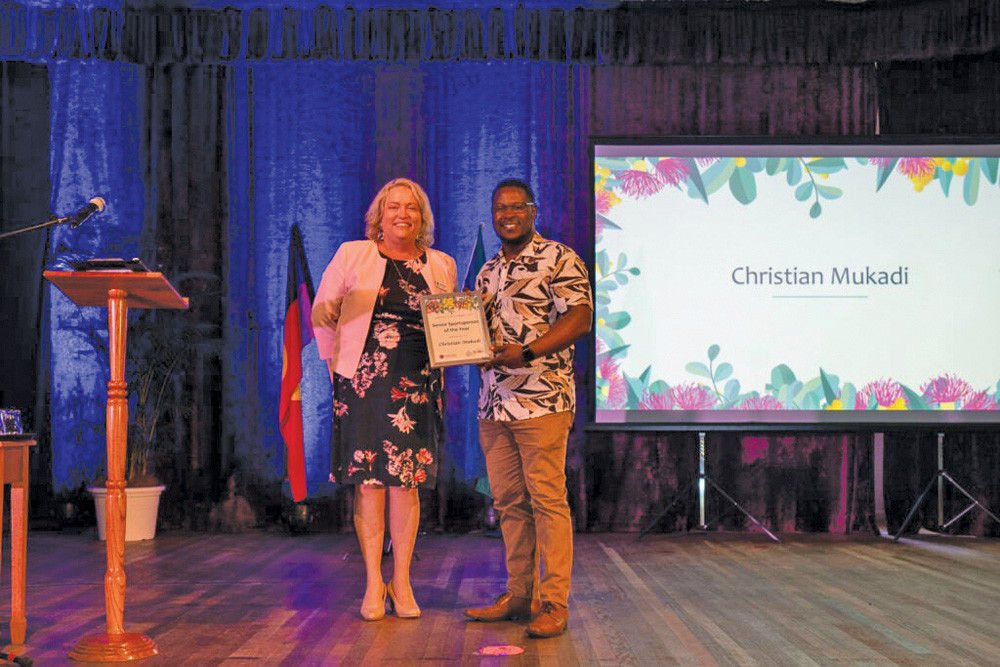 Christian has been an ongoing member of Mareeba Bulls for over six years mainly as a player, but he stepped up to coaching and refereeing for the last three years, taking on the Junior president role in 2022.
JUNIOR SPORTSPERSON OF THE YEAR
Frank Tulloch
Nominated for sporting excellence, Frank has been a member of the Mareeba Gymnastics Club for the past 15 years.
Frank is nominated for his leadership and commitment to sports and the community. Achieving at a national level, Frank's dedication is to be commended.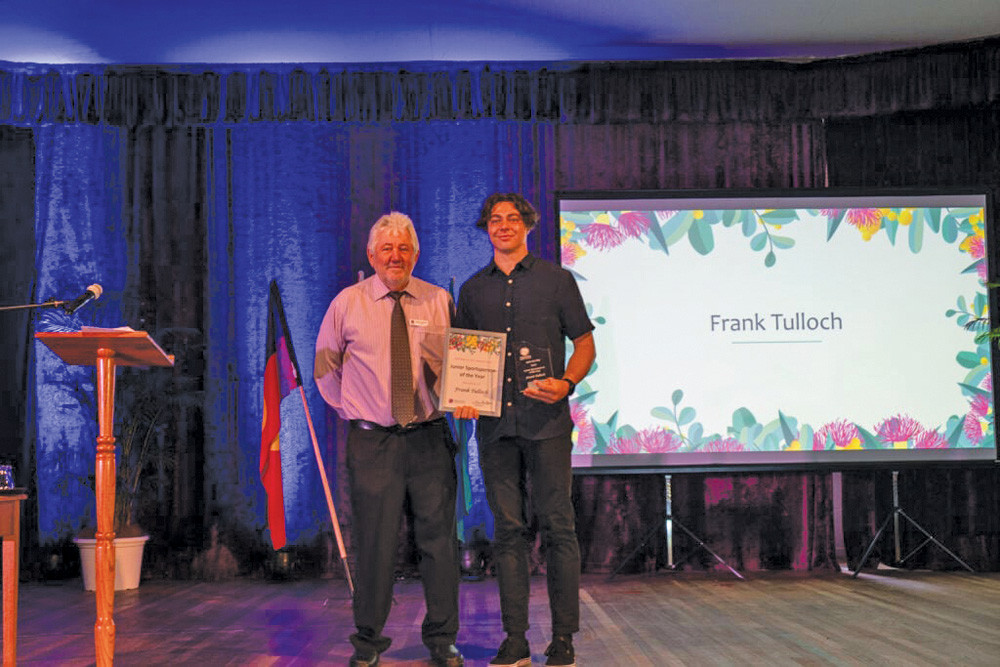 HIGHLY COMMENDED IN THE SPORTS CATEGORY
Aerielle Hobbler
Aerielle is nominated for her sporting achievements, and her dedication, drive, and commitment even in the face of significant challenges.
Aerielle was selected in the inaugural Girls School Rugby League Queensland and Australian team in 2022. She was the only player chosen North of Townsville from a pool of over 200 of the nation's best players.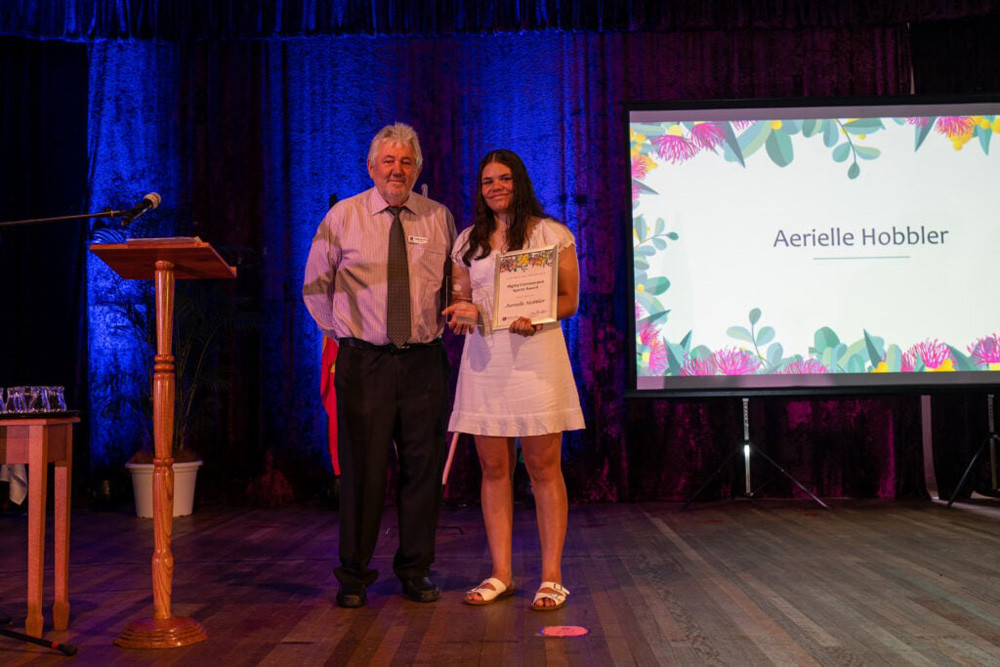 She has inspired other players at school and in the community to take up playing Women's Rugby League. Through her involvement in Rugby League, she has inspired the development of the female game at a school and community level.
Aerielle is somebody to be admired, with a very bright future ahead.
ENVIRONMENT AND COMMUNITY SERVICE AWARD
Delwyn Richards
Nominated for his contribution to the community and environment. Del is recognised as being a foremost expert in Australian birdlife and he shares this knowledge to build awareness of the importance of birdlife, locally and further afield.
Del is also nominated for the significant volunteering he undertakes to keep the shire clean.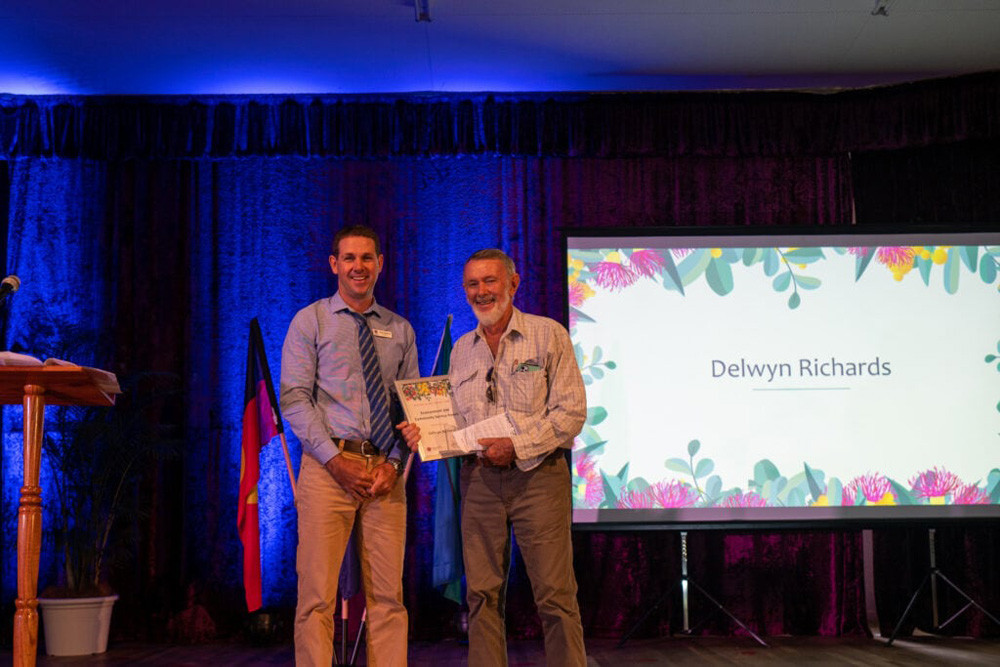 COMMUNITY ORGANISATION OF THE YEAR
Mareeba Gymnastics Club
Established over 100 years ago and a thriving part of our community ever since, Mareeba Gymnastics Club is nominated for its contribution to community wellbeing and health.
Providing a pathway for young athletes, and opportunities for social and non-competitive activities, the Club caters for all people in an encouraging and inclusive environment.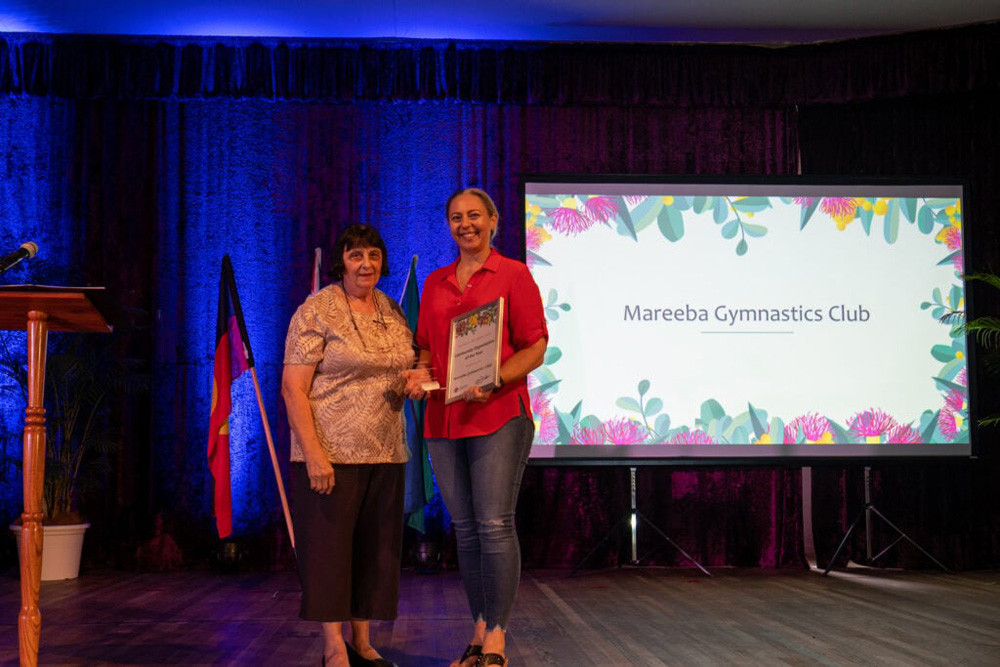 The Club has also produced some significant achievements with several of the Club's gymnasts competing, and being recognised, at a State and National level.
Run completely by a volunteer committee, the Club also hosts regular in-house events and, in 2022, four large events including the FNQ Regional Championships.
Most Popular