21 April, 2023
Mum shares Jed's inspiring journey
A LOCAL mother's passion to share and advocate for her son who suffers from a rare life-changing disease has been showcased in her first ever book, "The Thing About Jed".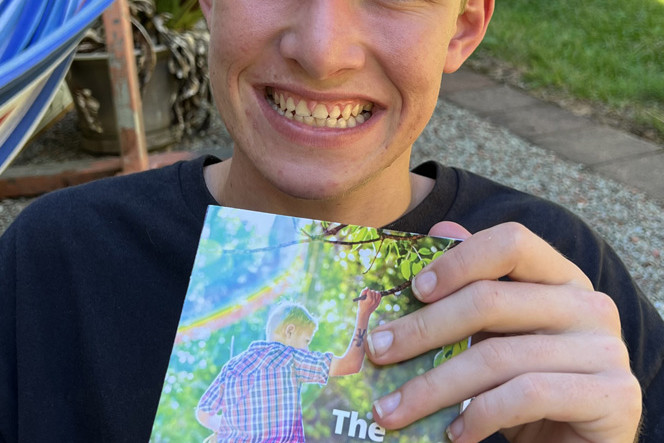 Nicola Baker's book is set to be released on 6 May on World Moyamoya Day amidst hopes it will bring a new light to the stroke-inducing disease which her 19-year-old son Jed suffers from.

From the extremes of diagnosis and treatment to some of the greatest experiences in Jed's life, Nicola shares what it's like to live with moyamoya.
"The book is for anyone who wants to find a happy ending because of the choices they make," Nicola said,
"Professor Marcus Stoodley, Head of Macquarie Neurosciences, and the person who saved Jed's life, wrote the fore-word and has added the book to his list of teaching resources. He feels it illustrates humanity and humility through loss and sorrow.
"To have the word 'author' after my name is fairly surreal. Whilst the book is not huge, it is powerful in its story, and it will help me to talk about my experiences with Moyamoya Disease."
Jed's handwriting and artwork is also seen throughout the book, giving it that extra personal touch.
To pre-order "The Thing About Jed", go to www.moyamoyaaustralia.org.au/product/the-thing-about-jed-book-pre-sale
Most Popular