10 March, 2023
National acclaim for local artist
LOCAL Indigenous artist Karen Kirk's dot painting has been nationally recognised, winning the best Indigenous Artist at the Rodney Fox exhibition in Adelaide.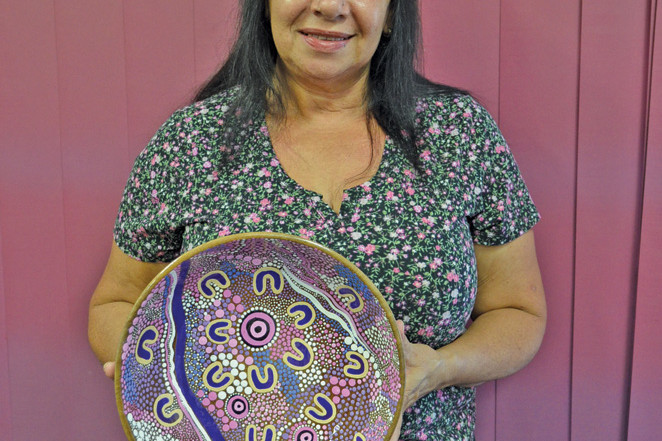 The painting of the rare leafy sea dragon, photographed by her friend and associate Steve Jones, captured the eyes of many, with its unique design and brilliant colours.

When Mr Jones showed Ms Kirk the underwater photo he took of the sea dragon, she instantly fell in love with its beauty and got to work painting it in her own unique way.
"I said 'I reckon I can paint that, but it will have to be in all dots' and he said that if I could turn it into an Indigenous painting he would love it," Ms Kirk said.
"It is all freehand, I didn't trace anything, and I can't usually draw them in first with pencil."
When learning she had won best indigenous artist, she was beyond excited with her exact words being "oh wow".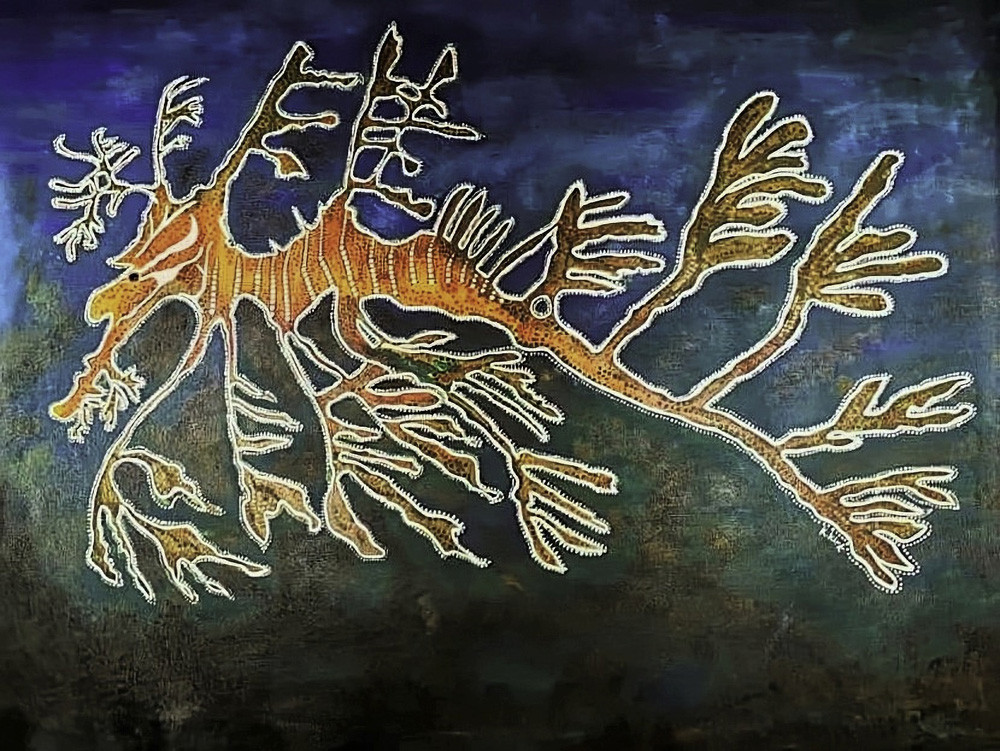 Since winning, she has received enquiries from across the country and many words of praise.
"I'm surprised (people) say my paintings are amazing, so beautiful and when they say they love the colours and the Dreamtime stories," she said.
"It is a lovely feeling being complimented."
The painting was so well received by Mr Jones that he entered it into the Rodney Fox exhibition in Adelaide, where he watched hundred of visitors observe her painting in awe.
"When this contest was announced and I read that there was going to be an Indigenous Art category, how could I not take this painting down from our hallway and enter it?" he said.
"Other than the aforementioned striking detail, it's also three feet by two in size so it was always going to stand out at the exhibition.
"Entered in Karen's name, of course, as soon as its association to me was known I had so many people come up to me wanting to know more about it."
Ms Kirk's painting will remain in the exhibition for the next several weeks. 
Most Popular