30 May, 2023
New hospital opening delayed
THE opening of the new Atherton Hospital, scheduled for Wednesday, has been deferred after Queensland Health revealed on Friday that water testing had detected elevated levels of lead.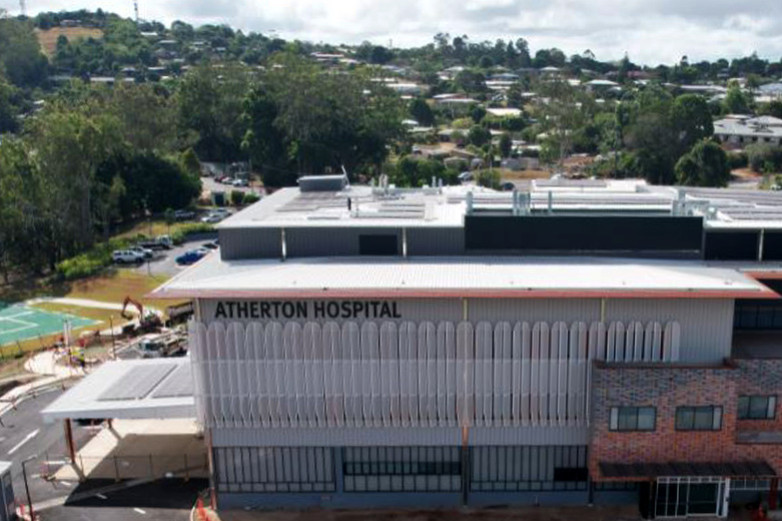 Cairns and Hinterland Hospital Service (CHHHS) chief executive Leena Singh said staff and patients at both the Atherton and Yarrabah facilities were being given bottled water, and current and former staff would be offered free and voluntary blood testing. 
She said elevated lead levels at Atherton Hospital were initially detected in the new Clinical Services Building, which meant the opening date would be rescheduled. 
"Patients and staff will only move into the new Clinical Services Building after rectification works and testing confirm that the water meets Australian drinking water guidelines," she said. 
"Importantly, there will be no impact on the delivery of clinical services from rescheduling the opening of the building. "The health advice is that there is no risk to patients or visitors at our facilities, and we encourage people to still come to our hospital if they need medical assistance." 
Ms Singh said health advice was that there was a low risk of exposure to lead at both sites and the measures being taken were an appropriate precaution. 
She said investigations were ongoing to determine the sources of the contamination and to determine if any necessary rectification works needed to be carried out. 
"I understand the detection of elevated lead levels may cause concern, but I want to assure our staff and patients at Atherton and Yarrabah that CHHHS is taking extensive measures to limit potential contamination and protect people's health and wellbeing," Ms Singh said. 
"Expert toxicology advice is that there is a low risk of exposure to lead at both facilities, but it is much better to cautious than complacent.
"Blood testing is not currently necessary for patients or visitors at either facility, given that longer-term exposure to lead is required for poisoning to occur. However, anyone with concerns should speak with their local GP."
Most Popular