22 July, 2023
Nomads descend to celebrate
HUNDREDS of travellers will be heading north over the next few weeks for one of the biggest events on the grey nomad calendar, Christmas in July.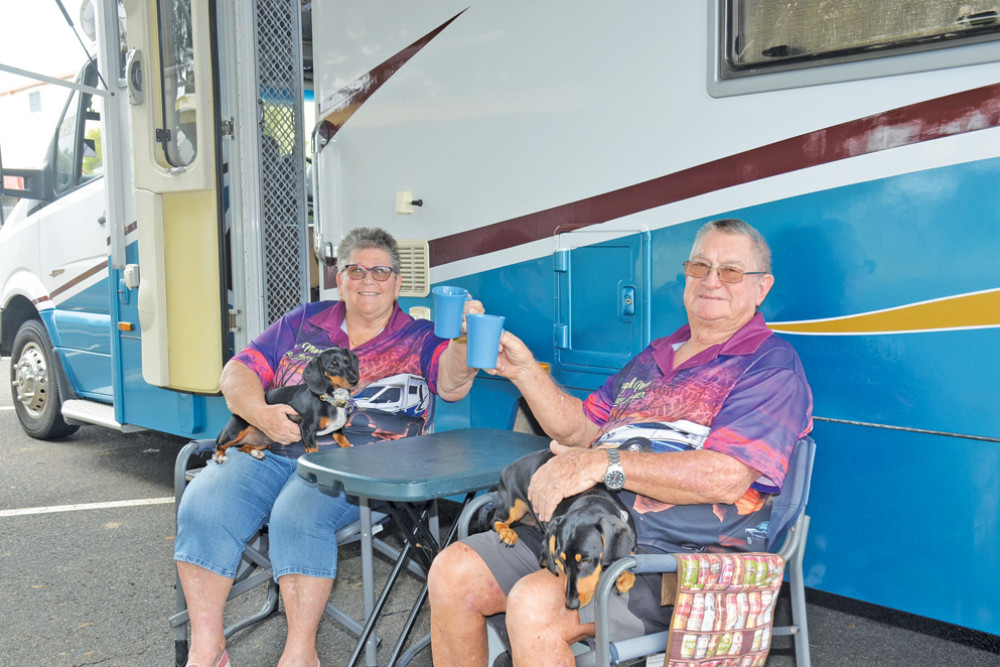 Being hosted by the Far North Nomads and the Campervan and Motorhome Club of Australia (CMCA), the event will go from 27-30 July at Davies Park Mareeba with events and activities for CMCA members and Mareeba locals. 
This year is the event's silver jubilee and coordinators Maureen and Des Lane are promising a program stacked with entertainment. 
It's the first year since 2019 that no Covid travel restrictions have been in place for the nomads, with Maureen hoping this will allow travellers from as far as Tasmania and Western Australia to Mareeba. 
"We are hoping to have around 220 to 250 vehicles, meaning caravans as well as motorhomes," Maureen said. 
"It's a big year and we are pretty excited. It's good for Mareeba and it keeps people around here for longer spending their money and sightseeing."
"The last few years the Tasmanians and the Western Australians have been down so hopefully we will see a few of them up here again." 
To kick off the festivities, there will be a morning tea on Thursday 27 July followed by an information talk by Queensland Police at 12.30pm. 
Activities such as line dancing and ukelele groups will go into the afternoon until 4pm Happy Hour, where friends and family can visit in the ground for the afternoon. 
The official opening will then kick off at 7pm. 
On Friday, nomads can get a fresh haircut from local hairdressers from 8am to 12pm with more activities throughout the morning. 
A talk by Queensland Health, Ambulance and Fire and Rescue will be happening from 9am, followed by a talk from Centrelink. 
The notorious pet parade will see colourful pooches from all over Australia come together to compete for the title of best pet from 9am. 
At 4pm, the nomads will turn jockeys for the hobby horse race with fashions of the field and gold coin betting to take place for the evening. 
On Sunday, the event will finish with a traditional Christmas meal by the Mareeba Leagues Club and a hat decorating competition. 
An open day will also take place on Sunday, with members of the public encouraged to come along and see the "sweet life". 
Entry on the open day is a gold coin donation, with all proceeds going to the Mayor's Christmas Appeal and the local SES.
"People from all over Australia know Christmas in July in Mareeba so hopefully they will all come along," Maureen said.
Most Popular