14 November, 2022
Norths claim trophy match
IT WAS Atherton's turn to host the Bridgeman-Maher trophy on Saturday against Norths at Loder Park in an action-packed game that saw Norths claim the trophy.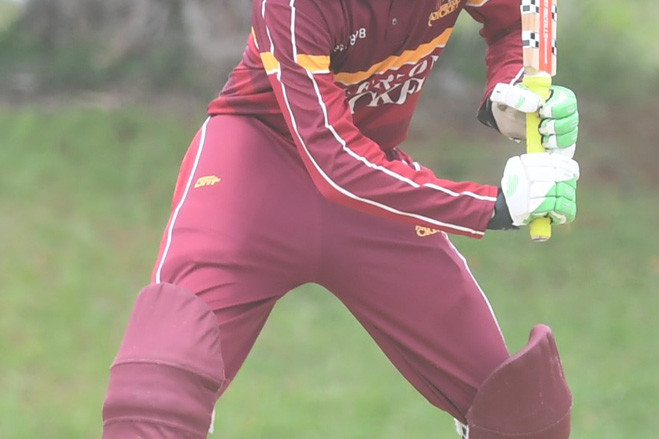 The trophy was named after Tommy Maher of Norths and Darryl Bridgeman, a long serving representative of Atherton Cricket who is famously known for his aggressive fast bowling and passion for the club.

Atherton captain Tom Boorman won the toss and decided to bat first on what looked like a great day for batting.
Despite a few early boundaries, Atherton lost frequent wickets to some ordinary shots and poor decision-making, slumping to 6-87.
Mason Blaney batted nicely for his 35 from 49 balls to give Atherton some breathing room before Dan Parnell led the fightback and found a trustee companion in young Benny Howard, the pair put on a fine 89-run partnership.
Parnell cleared the rope five times finishing unbeaten on 80 runs from 62 deliveries in just his second appearance of the season.
Ben Vikionkorpi chipped in with a splendid 24 not out from 14 balls to help his side finish on a respectful 7-205.
Norths began their chase in an aggressive fashion, scoring frequent boundaries and running well between the wickets.
Boorman made the first breakthrough with Norths already having 57 on the board and Parnell stuck soon afterwards removing the dangerous Angus Warnock for just 10.
Norths' opener Aiden Firman proved too good for the Atherton attack, scoring a match winning 104 runs from 92 balls.
A couple of late wickets from Boorman proved little too late as Norths made the runs five wickets down and with five overs to spare.
Atherton play their next Cricket Far North match at Innisfail Tafe this Saturday against Cassowary Coast.
Most Popular