3 March, 2023
Nurses return home to care for community
MAREEBA local Alessia Aloia has returned to the place of her birth as a graduate registered nurse in a registered nurse program, working in the Older Persons Evaluation Rehabilitation and Assessment unit (OPERA) at the Mareeba hospital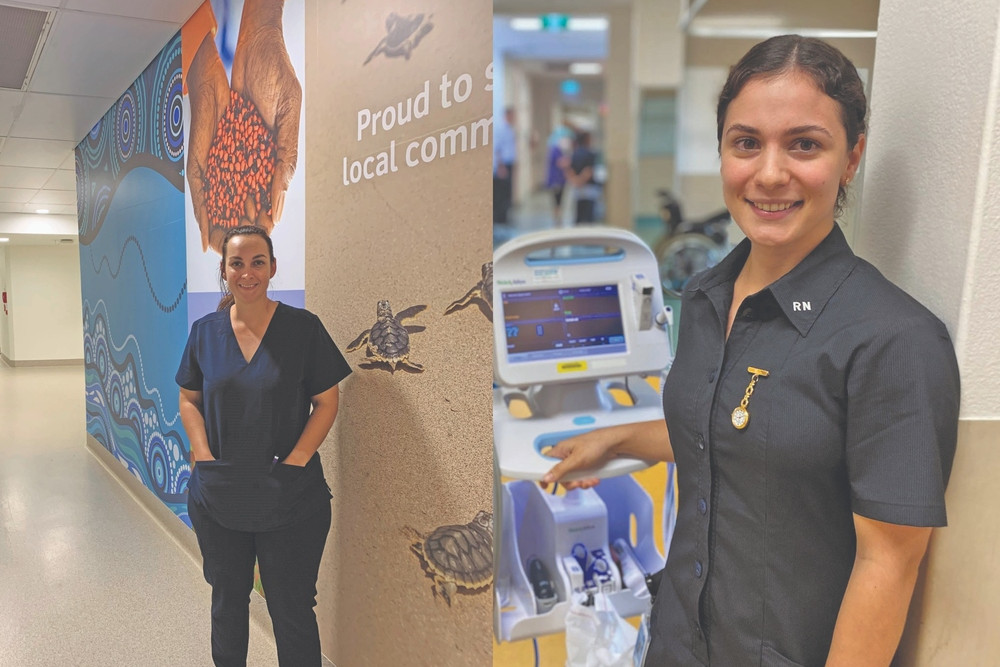 .Alessia is one of 85 total nurses who are part of the program and are in the middle of completing their two six-month rotations at local hospitals.
"I am really proud of our town, our hospital and the care that we provide," Alessia said.
"It's an honour to work here and to be serving my community of people I have known my whole life and who have also given back to me.
"It's like I am giving back to them in a way, I think that's really special and I am really excited to make the most of every opportunity that comes my way."
Alessia was working as a dental assistant at Mareeba when she realised she had qualities that would be a good fit for nursing.
She was the first member of her immediate family to attend university and enrolled to study externally with James Cook University.
She has now completed her studies and into her second week on the 12-month graduate program.
"You complete a rotation through different wards and areas to gain experience," she said.
"I am loving it I get to work with some amazing people.
"Everyone is so supportive, accepting and nurturing."
New graduates have also begun working in the Weipa Integrated Health Service, Cooktown Multipurpose Health Service and Thursday Island Hospital as part of the registered nurse program.
"The registered nurse graduates will have a range of clinical experiences, including acute medical, surgical, emergency care, community and primary health care,'' Torres and Cape HHS Executive Director of Nursing and Midwifery Services Kim Veiwasenavanua said.
Newly graduated registered nurse Jessica McDougall, who has been posted to Weipa Integrated Health Service, said becoming a nurse was a dream that she never thought would become reality.
Ms McDougall is a mum of two and a fifth generation Coen local who started working in the primary healthcare centre at Coen after finishing school.
For the past nine years, she has been working at Weipa Integrated Health Service, predominantly in the patient travel team.
Initially she did not feel she had the dedication to apply for university but she was spurred on by an inspiring nurse with whom she worked with in Coen and her mum who graduated as a mature age student with a teaching degree.
As a result, she began studying nursing remotely through Central Queensland University, juggling full-time university study, part-time work, raising two young children and a shift-working husband.
"As part of my studies, I was able to do my first and last student placements at Weipa," she said.
"It has been a real advantage knowing the workplace and having colleagues around whom I know.
"And now, I am thrilled to be able to join the nursing team as a new registered nurse.''
Ms Veiwasenavanua said the new registered nurse graduates were from a variety of universities and backgrounds.
"We are happy to welcome them as they begin their careers with the Torres and Cape HHS,'' she said.
"They are an important part of our team, and we value the contribution they will make.''
The new nurses will undertake a 12-month graduate program that involves theoretical and practical assessments.
Most Popular