30 July, 2023
Over 45s to thrill at soccer cup
The inaugural Mareeba Moriconi Bomben Soccer Cup is set to kick off as a part of the Cairns Italian Festival, featuring a highly anticipated over 45s game.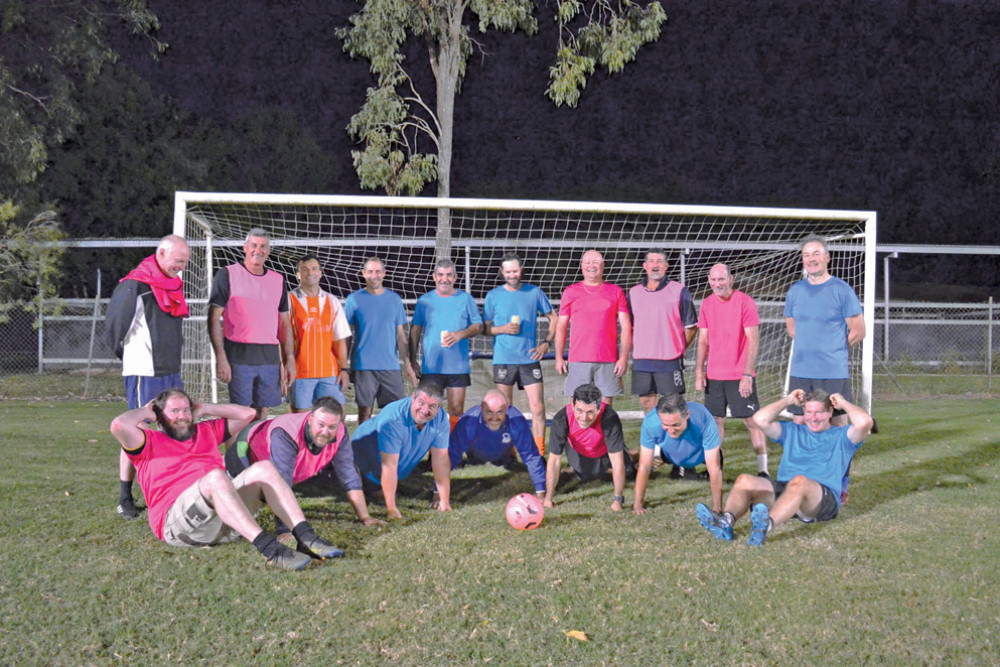 The tournament was organised to honour the remarkable contributions of Alfio Moriconi and John Bomben, who are widely regarded as the "godfathers of football" in the Far North region and will be a celebration of their football legacy and an homage to their dedication to the sport. 
The event aims to ensure that the impact of these two passionate Italian immigrants on the football scene in Far North Queensland is never forgotten. 
Alfio devoted his energies to the Mareeba United club, while John poured his heart into the Leichhardt Lions and the Moriconi/Bomben Cup brings together the two historic clubs to compete for the coveted title of the inaugural champions.
The tournament will bring these two clubs together for a friendly clash starting with the Under 18s at 1.30pm. 
The Under 23s match will kick off at 3.30pm and the QPL mens main game will kick off at 7pm.
On field at 5.30pm, as a curtain raiser to the main game, will be an over 45s match. The game will provide a nostalgic opportunity for former players to reunite, relive their football memories, and showcase their skills. 
Team organiser Sandro Soncin said although a few players had never kicked a soccer ball until recently, they were prepared for a night of entertainment.
"It will be nostalgic for the most part, we have a few old players who've played against each other and a few others that are social players and a few who have never kicked a ball," he said.
"It's a good way to promote the Italian festival and hopefully it will entertain a few people and bring back a few old faces.
"We have our backs against the wall and are playing against a really strong team but we will see how we go."
Following the conclusion of the football games, attendees will be treated to a captivating performance by Attori, a musical group known for their classical favourites from past decades of Italian music. 
People will also have the opportunity to get together and enjoy authentic dishes that celebrate the culinary heritage of Italy. 
The event will kick off on Saturday, 5 August, at Lindsay Australia Stadium in Mareeba.
Tickets are $6 an adult, $3 for pensioners and free entry for children under 18 years old and are available to purchase at the gate.
Most Popular