30 October, 2023
Passion for sporting kids wins big award
A PASSION for rugby league and helping the next generation of professional players has earned Mareeba Junior Rugby League Wellness Officer Megan Hendle the QRL Support Squad 2023 Champion North Region award.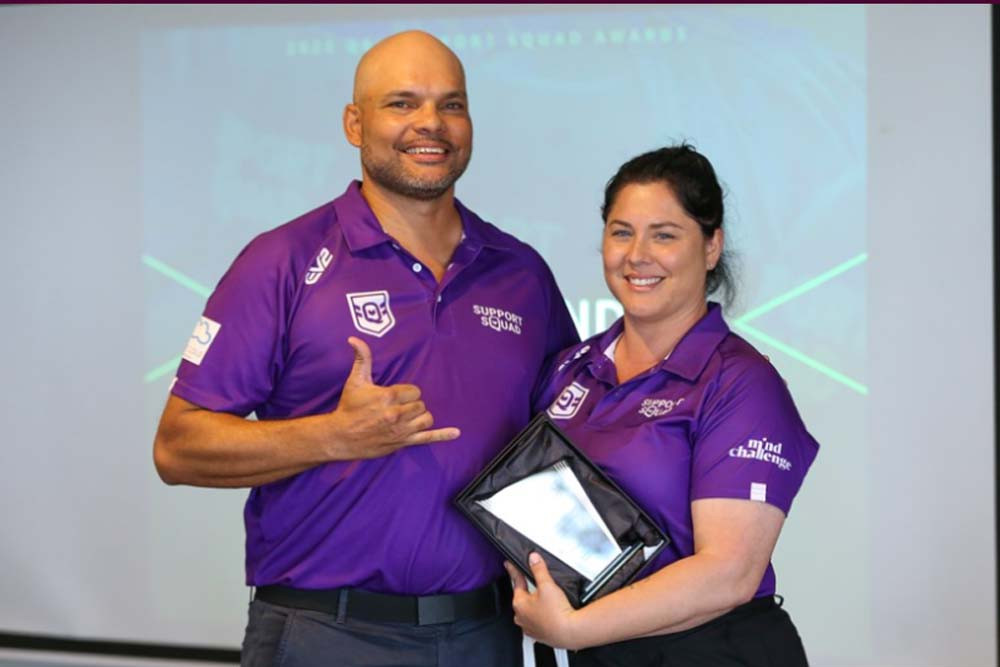 The award was presented to Megan at the QRL Support Squad luncheon recently. 
The Support Squad is a new network of volunteers with Queensland Rugby League that help make a positive difference in the league community. 
In her role as Wellness Officer, Megan created a handbook for the new incoming players that has helped them learn about etiquette on and off the field.
"It's a handbook for the under 6's and 7's, and its basically about social etiquette and the wellbeing of our players whilst having fun," she said.
"They know the expectations within the club, to respect others and care about each other; it touches on bullying and that sort of stuff.
"It basically ensures that they have those core skills from early on that they can carry into their senior years later on."
Her work to help improve the overall wellbeing and positivity in the club is what caught the eye of QRL North wellbeing operations manager Coco Quirke, who nominated her for the award.
"I've worked closely with Coco, and throughout that, he identified what I had been putting into the programs, and so he actually nominated me for my area (North Queensland)," she said.
"I was fortunate enough to win that award and I still don't think I deserved it!
"It's a hard thing to swallow because we obviously don't volunteer for the accolades. I have a great passion for helping today's youth and advocating for mental health and wellbeing, plus, I love rugby league, so I have hit the jackpot for volunteer work."
Most Popular