20 September, 2022
Petition to save park
A PETITION is now circulating in a bid to make Tablelands Regional Council change its mind about a proposal to sell off an Atherton park.
By Robyn Holmes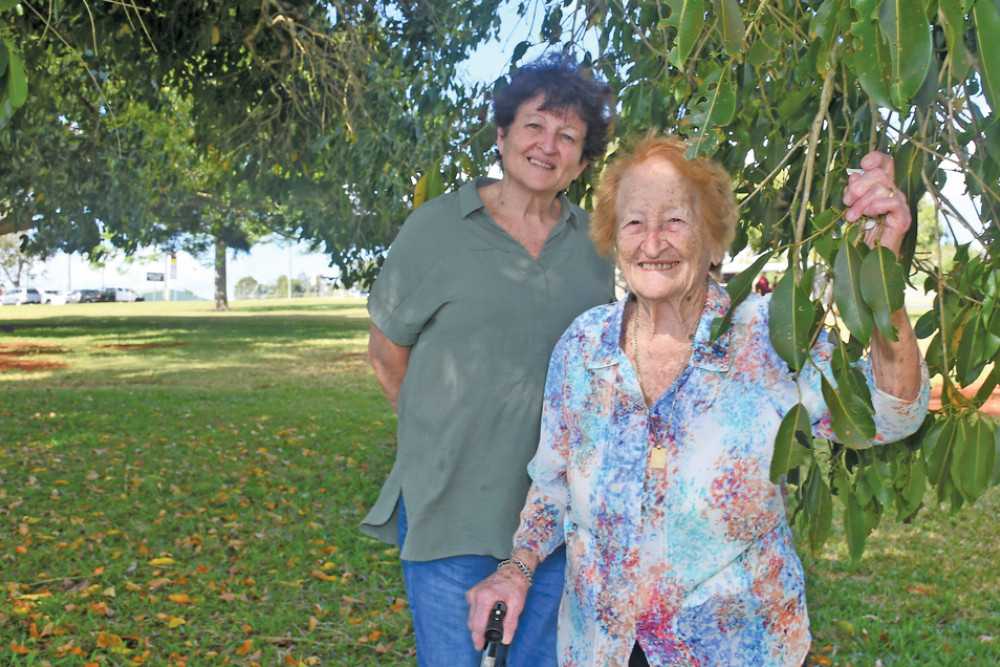 The petition, which has been signed by 387 people to date, has been launched by Rena Ceola, the daughter of 95-year-old Antonia Peluchetti who has lived across the road from the park, bordered by Pink Street and Maunds Road, since her and her husband purchased two blocks there 50 years ago.

The council is investigating whether to sell off the suburban park so it can be developed into medium to high density housing.
In a letter to Mayor Rod Marti and councillors, Mrs Ceola said the sell-off proposal had her mother in "absolute distress".
"Our parents were the first to build on this development, purchasing two blocks in Pink Street – why they chose the blocks? Because of the parkland opposite it," she wrote.
"This planned medium to high density accommodation would change the whole lifestyle of those living around it and in particular, our Mum."
Mrs Ceola said she understood there was a housing crisis and it needed to be resolved but could not understand why land outside of the town could not be used.
"Why change a park – a park which probably was gifted to council as part of the redevelopment of the area by the developers. This land was intended to be used as parklands, what right does council have to sell it off?" she wrote.
"If indeed council wants higher density housing in the area, then it is clear that the people who live in that higher density hous-ing will need green space, somewhere for their kids to play, and somewhere where they can just escape the built environment.
"It has been proven over and over that high density housing cannot exist without the residents needing parks and open spaces nearby, yet council intends to use an existing park to create the very problem that many high-density communities are grappling with.
"What happens in the future when the high-density housing is created, and then council decides that they need a park nearby?
"I am simply astounded by the short-sightedness of changing a park into high density living, instead of changing a low-density house into a high-density residence and retaining the park."
Mrs Ceola said instead of trying to sell the park off, the council should be concentrating on building up the park to make it more attractive for families to use like installing barbecues and play equipment instead of "tearing out any play equipment left in the park".
The petition has attracted many comments from those who have already signed it, echoing Mrs Ceola's views
"This space is certainly not ideal for medium to high density housing! As the TRC is planning to sell this park: what is the plan after the sale? Developers buy up and as they self-certify their own buildings with some dubious methods employed in the buildings – we don't need ghetto style living in that area across from schools and kindergartens. TRC should be more community minded and upgrade this park location for family uses and play equipment," one man wrote.
"I strongly believe this type of housing is not welcome on the Tablelands. It's the one thing that makes the Tablelands and Atherton so nice," one woman said.
"Parklands are more valuable in our community than dense housing. Keep the Tablelands beautiful," another said.
"Parks need to be preserved for future generations not sold for financial gain. Existing council will not always be the caretakers," was another comment.
"Urban and suburban areas need park-lands for recreation so kids can practice sport, play, have birthday parties etc. Adults exercise there and locals meet which brings the neighbourhood together. Where else can people go to have shared space? Community needs parklands," one person wrote.
"We need parks and this one needs some love it's seen by everyone driving through out beautiful town but we definitely need more homes built – just need to find a better spot," one woman said
Most Popular